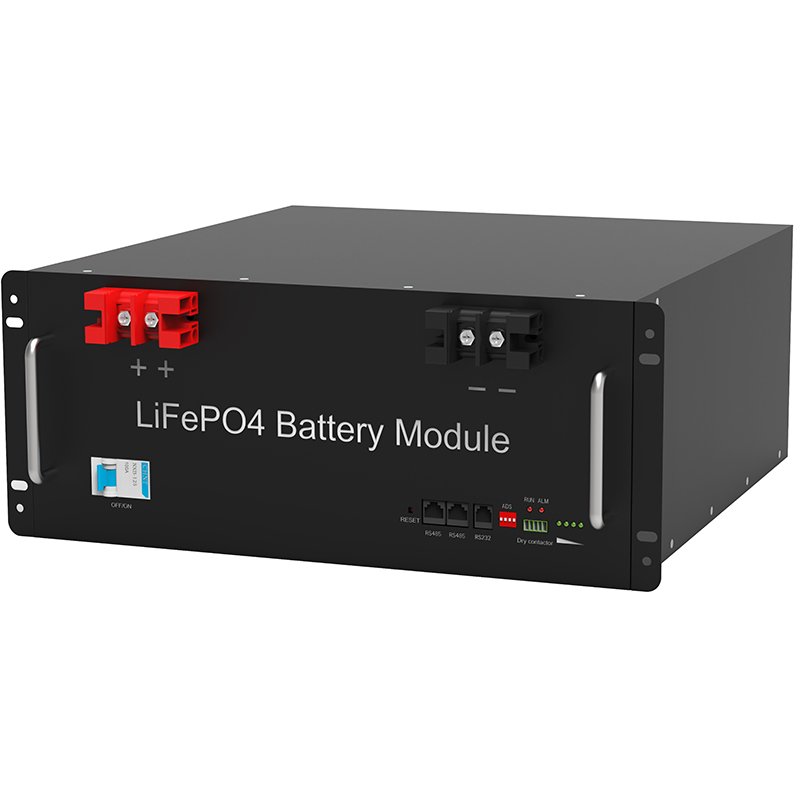 Another year two sessions. On March 3, the annual national "two sessile time" officially opened, with the "two sessions" curtain opened, the representative members from all walks of life will be concerned about the people's livelihood, the participation politics. With the rapid development of new energy vehicles, the topics about the development of new energy auto industry have become the focus of your attention.
. The following is the two sessions of the two sessions of the power lithium battery network, and the brothers of the batteries: Zeng Yun: Promote renewable energy, electrochemical energy storage, new energy vehicle integration development National Political Consultative Conference, CATL New Energy Technology Co., Ltd.
President Zeng Qun, the chief operator, submitted a proposal to promote new energy and promote the development of entity. The proposal from promoting the high quality development of the entity economy, based on the advantages and bottlenecks of my country's new energy industry development, it is recommended to develop renewable energy, electrochemical energy storage, and new energy vehicle integration. He suggested that it is strongly built a photovoltaic and wind power facility and supports the intermittent characteristics of lithium-ion storage power stations, adapting to wind energy and photovoltaic power generation, reducing the impact on stable operation of grid, and improving renewable energy installed capacity and power generation.
Accelerate the clean power Xi Electronics, supply clean power source for new energy vehicles; promote new energy vehicles through large-scale new energy vehicles, make it a distributed energy storage facility, intelligent interaction with grids, and play the use of transfection, improved Resource utilization efficiency. He believes that my country's wind power, photovoltaic, transmission, energy storage technology and products are in the world 's leading level. Once new energy integration development, it is important to win three major attacks: can both promote high quality development, promote energy and industry Transformation and upgrading, resolve economic risks; can also significantly reduce pollutants emissions from power generation and automobiles, promote the construction of beautiful my country, and highlight the responsible big country image of global climate change; at the same time, because of my country's wind energy, solar energy distribution Developed western region, western clean energy power generation + West Electronics.
Xu Shouyi: Further speed up the new energy city logistics vehicle promotion application Recently, the 13th National Committee of the Chinese People's Political Consultative Conference, the Chairman of the North Air China, proposed to speed up new energy city logistics vehicles in the two sessions, to promote economic development and environmental protection. At the moment, pollution prevention is one of the three major attacks of the 19th National Departments, and motor vehicle emissions as important atmospheric pollution sources, accelerating new energy vehicles such as logistics vehicles will be beneficial to improve air quality..
Xu Heyi, member of the National Committee of China, Chairman of the North Auto Group, believes that there are two major factors that affect the popularization of new energy logistics vehicles.. First, the new energy logistics car is exactly the same as the fuel logistics car in the urban traffic and the tail number, without any traffic, directly affecting the enthusiasm of logistics companies and purchases new energy logistics vehicles.
. Second, new energy logistics car costs, battery costs account for a large part, leading to no cost advantage of new energy logistics vehicles, and the convenience of charging still needs to be strengthened. In this regard, Xu Hiyi has the following seven suggestions: 1: Let's give full play to the exemplary use of the new energy vehicle promotion.
By giving policies, guide Beiqi Group and Jingdong and other large cars, logistics operation platform companies, quickly replace traditional logistics vehicles into new energy logistics vehicles, and give full play to large-scale company's lead pulling use. Second: Develop new energy automobile urban traffic policies in better than diesel vehicles. Develop special pass priority policies for new energy freight vehicles, such as let go of the right, no limit, parking offer, pass the road bridge reduction, etc.
, encourage the company to buy new energy trucks. Three: Establish subsidy mechanisms that encourage diesel truck replacement and elimination. With the resurface of new energy vehicles, the cost disadvantage of new energy vehicles purchased will appear, it is recommended to develop diesel vehicles to replace new energy truck subsidies, encourage companies to replace.
Four: Develop relevant policies for replacement express tricycles. In response to the limited express tricycle, the manufacturing company has developed competitive products, it is recommended to issue a purchase subsidy, operation subsidies, traffic rights, parking fee reduction and other related supporting policies, guide express tricycle to exit express delivery. 5: Develop new energy logistics car operation subsidy policy.
In response to the logistics express delivery company, use the new energy logistics car to formulate operational subsidy policies, according to the operation mileage, the "total control, division annual payment" method is encouraged to use new energy logistics vehicles.. Six: Accelerate charging and hydrogenation infrastructure construction.
Accelerate planning and layout for fast charge electric fields and charging facilities of China and large commercial vehicles, serving new energy logistics vehicles, giving preferential policies in land and electricity increase; speeding up a hardean station, formulating Hydrogen station construction support policies, promoting the construction of hydrogenation stations, to facilitate the promotion of hydrogen fuel vehicles. 7: Promote vehicle and battery companies to speed up high performance technology and product development. Give the company and battery company research fund support, promote the development of a new generation of high-performance new energy products, especially in the post-subsidy era, replace or buy a car rental mode, reduce the purchase cost of users, and meet the company Mid-range car demand.
Li Shufu: Pushing Methanol Fuel and Methanol Motor Popularization National People's Congress, Li Shufu, Chairman of Geely Holding Group, based on the observation and thinking of national energy security, environmental protection and latter market norms, announced his two recommendations, which "push methanol Fuel and methanol vehicles are popular, achieving energy sustainable development, "standardizing the development of automobile modification market, promoting automobile consumption optimization and upgrading". It is worth mentioning that in 2017, Li Shufu as the two sessions of the National Committee of the Chinese People's Political Consultative Conference, one of them is the promotion of methanol..
In proposals related to the popularization of methanol fuel and methanol, Li Shufu, the current methanol fuel and methanol car's scale application promotion work has not yet launched, and it is important to have a doubt of methanol fuel, and the policy support is insufficient, especially for methanol fuel. The nature is not scientifically scientifically, objective, it is recommended that the relevant departments strengthen scientific cognition, coordinate coordination, and form a joint force, and he propose the following six suggestions. These include, methanol fuel promotion and popularization, it is recommended to clarify the legal status of methanol new cleaning renewable energy in the national level, clear the methanol fuel to the cleaning fuel catalog; strengthen methanol car access and operation management.
In terms of technological innovation, it is recommended to support the development and application of various cleaning energy technology, such as thermal efficiency, high thermal efficiency, high thermal efficiency, high thermal efficiency, high-efficient methanol increased electric vehicles, etc.. In addition, Li Shufu has also recommended the promotion of methanol fuel thermal, dynamic fields; establishment of different fuel type motor vehicle emission species (benzene, alhyde ketone, etc.
), investigate standards; to develop relevant environmental standards. Zeng Qinghong: It is recommended to mitigate the second meeting of the 13th National People's Congress of the Automobile Consumption Tax, the Secretary of the National People's Congress, the party secretary of the National People's Congress, and the chairman of the GAC Group, the chairman of the chairman of the chairman, against the car consumption tax, the resident "parking is difficult", intelligent road network construction And the vehicle management system is proposed for multiple suggestions. Paying attention to the car consumption environment Focus "New Four" Automobile Industry is an important pillar of the national economy, the market fell of the car consumption will affect the smooth development of my country's overall economy.
However, in fact, the potential of domestic automobile consumption market is huge, still have a lot of space to be excavated. Therefore, Zeng Qinghong will propose relevant recommendations on how to improve the consumption environment, promote automobile consumption, such as reducing the burden of car consumption tax, solving the problem of "parking difficulties" in residents..
As my country's automotive industry is moving towards electricization, intelligence, network linkage, and sharing high quality development, my country has a certain leading advantage in automatic driving and intelligent network construction, but in practice There are still related policies, and problems such as intelligent road network construction.. In this regard, Zeng Qinghong believes that the construction of the intelligent road network has strategic and necessity in the infrastructure demand of domestic demand, meeting the national urbanization development, so he suggests that the state should accelerate the construction of intelligent road network and help automatically drive the mass production.
application. It is recommended to improve the vehicle management system Zeng Qinghong believes that the legalization is indispensable in the process of realizing the dream of auto strong countries..
At present, there is a relatively lag of the overall construction of the legal management system in the abolition of the laws and regulations related to vehicle management. The current relevant laws fail to cover all the links of vehicle management, and the legislative organization entrusted the departmental legislation leads to problems, leading to the unscientific system of vehicle management. , Vehicle access management links are repeated management, exacerbating the company's burden, etc.
. my country is necessary to think about the construction of the governance system of various sections of the road vehicles in higher vision and more macroscopic perspectives. In addition, Zeng Qinghong will also make recommendations on the difficulty of charging and the technology promotion of hydrogen fuel power cell technology.
. Wang Fengying: Accelerating the Solving Hydrogen Fuel Power Battery Car Development Bottleneck Thirteenth National People's Congress Second Session held in Beijing on March 5. The National People's Congress representative, Great Wall Auto Vice Chairman, President Wang Fengying, Issued five recommendations on the future development of my country's auto industry and the development of my country's company.
This year, Wang Fengying's five proposals focused on the development of new energy vehicles and the development of automobile modification industry, as well as brand construction, security assurance, and equity issues in my country's development.. Strengthening hydrogen energy infrastructure construction to solve the development of bottlenecks against my country's hydrogen-fuel power cells, Wang Fengying's representative called for strengthening hydrogen energy infrastructure, especially the construction of hydrogen production, and strengthens the entire hydrogen fuel power battery car.
Industrial ecology chain, in this way, my country's hydrogen-fuel power battery automobile industry is healthy, rapid development. She suggested, change the form of subsidies, increase subsidies; formulate relevant policies, focusing on hydrogen fuel power cells with hydrogen fuel cells, and research and development of hydrogen production, hydrogen storage, hydrogenation, etc. Standard and introduce relevant policies, clarify the relevant system of hydrogen station construction and operation supervision; strengthen the top floor design, planning the national hydrogentric infrastructure, reducing the difficulty of approval; integrating high-quality resources, encouraging multi-party cooperation, and forming a hydrogen station construction operation "country Team, unified planning my country's hydrogen-fuel power battery automotive infrastructure construction, forming a strategic layout with international competitive advantage, promoting the overall development of the upper and lower reaches of the hydrogen energy industry.
Accelerating the brand building to make more my country's brand to the world around the important issues facing my country's global development, Wang Fengying's representative calls on the government's global planning and service guarantee from the national level.. In her opinion, although my country has currently become the world's second largest economy, it is not a brand big country, and it is not a brand strong country.
my country needs to be improved in terms of brand value and support.. In addition, the security issues facing my country's overseas development, she proposes to further increase security, escorting the company "going out".
Y Y Yue: Poking Hydropodyne Industry Healthy Development National People's Congress, Chairman Yin Yue Yue Yue Yue Yue Yue Yue Yue, has proposed seven recommendations about the development of hydrogen fuel industry, automatic driving, brand building, company innovation main body construction.. Hydrogen fuel is a new source of zero emissions, non-polluting, is an important way to achieve energy conservation and emission reduction and promote the development of automobile industry.
. Y Yue is believed that my country is currently further unifying and layout in hydrogen production, storage, transportation, and improves related supporting detection and inspection agencies..
Yucheng suggested that hydrogen can upgrade the key direction of national development into national development strategies to promote the healthy development of hydrogen energy industry.. Automatic driving technology has become an important development direction of the world's automobile industry.
How can my country will seize automatic driving world leadership, which is also a very concern for the domestic auto industry.. YU Yue recommends developing and introducing relevant laws and regulations and policies to support the research and development and promotion of intelligent automotive autonomous operating systems, from the basic operating system level of smart cars and user operations platforms to ensure public safety, national security.
Hezhong New Energy Wiring: Accelerating the Pushing New Energy Car Popularization Thirteenth National People's Congress will be held in Beijing on March 5. The 13th National People's Congress representative, Zhejiang Hezhong New Energy Automobile Co., Ltd.
is submitted to "Strengthening the Suggestions of Strengthening New Energy Vehicle Down Policy" on the focus of new energy vehicles intelligent development.. This is the recommendation of the Fang Yun Zhou to submit the advice on new energy vehicles, and this year, his recommendations are important including policies to encourage new energy vehicles, intelligent supporting infrastructure construction, encourage new energy related industrial innovations.
. Fang Yingzhou said that hopes to focus through integration of policies, technology, resources, focus on promoting the popularity of new energy vehicles, let people enjoy smart simple travel, have wisdom a better life. In the view of FORMAN, the popularity of intelligent electric vehicles will allow more people to enjoy the dividend brought by transportation, and promote the upgrade of the supporting industry chain, further promote non-unlined urban residents.
. Therefore, we must encourage new energy industry innovations, practice national "rural resolution strategic planning", promote the development of smart electric vehicles with high price ratio. At the same time, Formula believes that the development of future new energy automobile industry chains should focus on intelligent technology, facing new technological development trends, promoting Internet, big data, artificial intelligence and manufacturing depth integration, promoting manufacturing and service.
Zhang Xinghai: Breaking a new energy vehicle local barrier to promote new car new manufacturing March 5, the third meeting of the 13th National People's Congress will open in Beijing, and the National People's Congress representatives have proposed to participate in Beijing.. Zhang Xinghai, representative of the National People's Congress, Chairman of Chongqing Xiaokang Industrial Group Co.
, Ltd., will propose five recommendations. The three are the development of the automotive industry, respectively, to promote new automobiles, crack traditional automobile manufacturing problems, prioritize intelligent electric car company Listed in Kechuang, break the new energy car local barrier.
During the development of new energy vehicles in my country, local protection has become a major obstacle to restrict sustainable development of new energy vehicles, distorted the efficiency of the market on resource allocation, which is not conducive to forming a national unified new energy auto market.. "Local protection affects new energy automobile market promotion, which is not conducive to advantageous companies to make great strength, seriously affecting consumers' autonomous choices, forcibly suppressed new energy vehicles.
"Zhang Xinghai believes that with the increasing new energy car subsidies with new energy car subsidies, new energy automobile companies, especially high-tech core technology, intelligent electric motors, more equitable market competition, equal transportation road rights, convenient Get a green license to fully participate in the market competition in various places, which is also in line with our country's continuous reform and opening up, and continuous development trend of market access reform.. Zhang Xinghai suggested that the state launched a unified verification, cleanlifted local protection terms; set up open channels and windows to give full play to social media, company supervision purposes, all-round evaluation and supervision of local protection behaviors; national research formulate accountability, punishment measures; It is forbidden to make any form of local protection measures after the subsidies gradually exit, to break the local protection barriers of new energy vehicles, build a national unified new energy auto market to meet the consumer choice.
Zhang Tianyi: Strengthening the Relief Lithium-ion Battery Regeneration Circulation Utilization of the National People's Congress, the Party Secretary of the National People's Congress, Zhang Tianshi, Chairman Zhang Tianshi, covers the company and social development. In the recommendations of "Improving the Elimination of Elimination of Elimination of Battery Consumption Tax as soon as possible" Strengthen supervision, combat illegal, standardize market order. He also recommended that the battery production company accelerated the construction of recycling system to promote production person's responsibility and extension, and implement regional differentiation management for low-speed electric vehicles.
. Zhang Tianshi also proposed to strengthen the regenerative circulation utilization of the scrap dynamic lithium-ion battery to ensure national resource strategic security. He suggests to speed up the development of standards, unified management specifications; improve financial support, settlement demonstration; organize joint research, break through key commonality; reasonable planning layout, prevent overproduction.
.