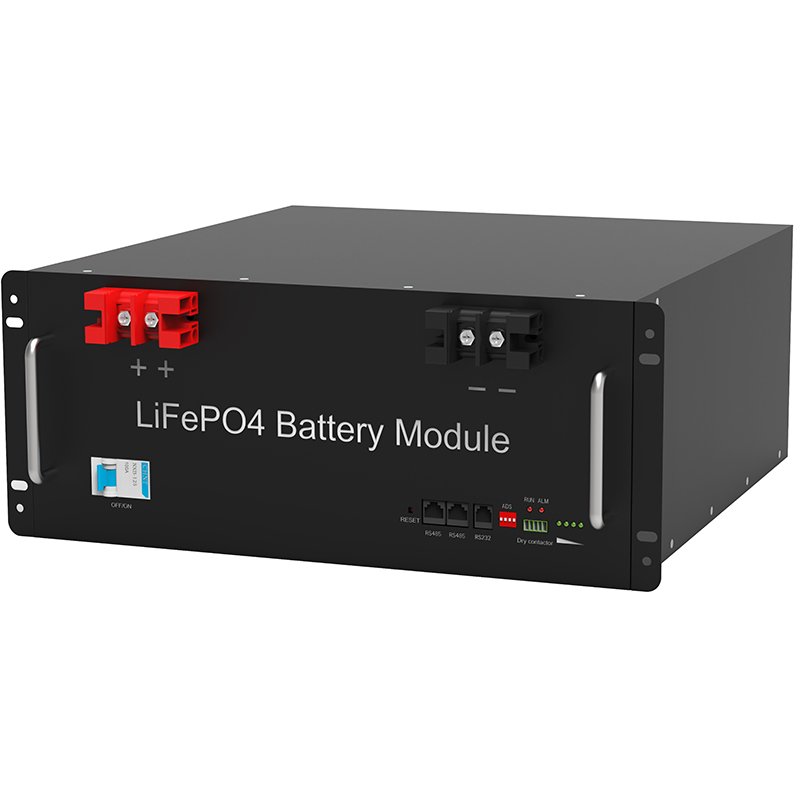 It is mentioned that electric vehicle power lithium battery suppliers, I am afraid that most people will immediately think of Panasonic, LG chemistry, CATL, etc.. It is undeniable that most of the current global electric motor vehicle power lithium batteries have mastered in Sino-Japanese and Korean batteries.
. About this status quo, European governments, automotive manufacturers, and battery companies will naturally be willing to be willing. According to the latest report on foreign media, the German government will provide funds from 3 billion euros to three battery alliances to reduce the dependence of car manufacturers to Asian battery manufacturers.
. And at the same time, Swedish Battery Manufacturer Northvolt announced the completion of $ 1 billion in financing, and will establish Europe's first lithium-ion battery super factory in Swedish Sherfteo..
In addition, Northvolt will also set up a battery joint venture with the Volkswagen Group and establish a super battery factory in Germany.. In addition, the Peugeot Citroen Group (PSA) has also announced that it will begin to mix the batteries in the Tenava plant located in Slovakia, and will also assemble the battery in Vigo, Spain.
. It seems that European manufacturers are intended to gradually grasp the leading power of batteries in their hands, they have begun to launch counterattacks..
Governments have used huge capital to support local industries in the German government, ensuring that the regional supply chain stability of electric vehicles will help Germany to reduce carbon emissions and reduce fossil fuel consumption in Germany, and help European automakers get more Multi-initiative, and enhance local battery manufacturers and Asian competitors CATL, LG chemistry, Samsung SDI competition capabilities. "It can be disclosed, (funded) more than 1 battery alliance, there may be 3. "German economic minister Pitt Altemir said.
Altemir did not express which three battery alliances, but it is understood that in order to fight against Asian battery manufacturers, October 2017, the EU announced the launch of battery industry alliance, public, BMW, Daimler, Reno, Siemens, BASF, Solver, Northvolt and other manufacturers have joined. In May, Germany Merkel called on German manufacturers to increase the strength of electric vehicle batteries in Europe and support localized production..
In March this year, the Volkswagen Group announced that the establishment of the European Battery Alliance with Northvolt, and partners from the 7 Member States from the EU will join the alliance to facilitate research on battery technology throughout Europe, involving batteries. Whole value chain, from raw materials, battery unit technology to battery recycling, etc..
In May of this year, the German government and the French government confirmed that the PSA Group and the European battery manufacturer SAFT wished to promote a combined battery production of a European consortium.. The project is initially addressing Member States such as Germany, Italy, Belgium, Poland, Austria and Finland, also expressed interest in joining this project.
. Germany and the French government have requested the European Commission to ratify the government subsidies for the Governments of the Government on this cross-border partnership..
In November last year, Altemir promised the German government to supply 1 billion euros to fund the production of local powered lithium batteries. At present, more than 30 companies such as BMW, Northvolt, Valta, Germany, etc. have been to German economies.
Ministry submit an application. Altemore refuses to disclose the company that it is possible to obtain this special fund, just means that once the selection process is completed, the German Economic Department will submit all necessary national aid documents to the European Commission..
Previously, the EU Commission Energy Competition Saffu Kovik and Competition Magaret Westernag had expressed support for local powered lithium battery production plans.. "We hope that by the end of this year, Brussels can give clear answers.
. "Altemir said. In addition to Germany, France and other countries, Romania also hopes to enter the European battery production network, and do not hesitate to restart rare earth mining work to attract manufacturers here to open the battery factory.
. The Romanian Economic Minister Nikola Badaro revealed that the government is restoring the operation of 3 rare metal mines, including ruthenium and 镝. Badalo said that the negotiations with battery manufacturers are in progress, they are expected to have more than 50 million euros.
. The first super battery factory is startup as a Swedish battery. Northvolt is established in 2016.
It focuses on the use of a high-cycle to use the R & D production of lithium-ion batteries. It is considered to be the future and CATL, LG chemistry, etc. Asian battery giants to compete.
European strong competitor. Northvolt has filed two funding applications to Germany. First, the second super battery factory established in Germany after Sweden, the second is the battery research and development project of Volkswagen Group.
. On June 12 this year, Northvolt announced the completion of $ 1 billion in financing, which is governed by Volkswagen and Goldman Sachs Commercial Bank Department, BMW Group, AMF, Sweden FOLKSAM Insurance Group and IMAS Foundation and Investment..
In principle, the European Investment Bank agreed to supply 350 million euros of loans, and other loan institutions supply financing, Northvolt will have the ability to build Europe's first lithium-ion battery super factory Northvoltett in Sweden.. The new factory will serve as the important production base of Northvolt, business covers the preparation of active materials, battery pack, battery recovery, etc.
, the initial battery year production will be 16GWH, start construction construction in August this year, it is expected to start mass production of lithium-ion batteries in 2021, future The annual output will reach 32GWH, 100% can be used in the production process.. NortHVolt said that after signing a number of supply protocols, most of Northvoltett has been booked by important customers, and the total value of the order will exceed $ 13 billion by 2030.
. The German car enterprise self-produced battery is the most active in addition to the Super Battle Factory in Sweden, and Northvolt also cooperates with the Mass Group to plan a super battery factory in Germany..
To this end, the Volkswagen Group will invest 900 million euros and Northvolt cooperation in the battery sector.. Among the 90 million euros of the Volkswagen, a part is directly used in the investment of Northvolt.
As a return, after obtaining the relevant anti-monopoly department approved, the Volkswagen Group will receive 20% of the Northvolt, and have a seat at its board of directors.. Another part of the funds were used to build a joint venture with Northvolt and build an annual output of 16GWH in Germany.
. "Volkswagen Group is laid a comprehensive foundation for the successful implementation of the electric strategy..
We found a European partner Northvolt, and we have promoted battery production in Germany.. "Volkswagen Group is responsible for the board member of the board member St.
Simer. The battery plant is planned to build construction in 2020. It is expected to be supporting lithium-ion batteries for Volkswagen at the end of 2023 or early 2024, and plans to increase production to 24GWH in the next few years.
. According to the electric strategy of the Volkswagen Group, by 2025, only in Europe, the group will reach 150GWH for the year of the battery, which is expected to have similar needs in Asia..
To this end, the Mass Group also uses the battery plant to ensure the battery supply to ensure that the battery supply is a long-term stable battery supply to the Northvolt to ensure that the battery is completely stable.. Another German car manufacturer Daimler has walked in front of the mass.
At the beginning of this year, Daimler officially established a battery factory in Poland, thereby expanding the global battery production network to 9. Mercedes-Benz plans to invest more than 1 billion euros to build a global battery production network. At present, Daimler's battery factories in Europe include the No.
1 and second battery factories in Carmenz, Germany, and the battery factory in That Khaim, Germany is also in construction.. At present, the progress of Mercedes-Benz in the field of dynamic lithium battery is in the international car company, and its first power lithium battery factory in Cameitz, Germany has produced more than 200,000 models.
Electrical cell. French car manufacturers also actively attach great importance to cultivating local dynamic lithium battery industries..
"I can't look at my country Electric Motor Distribution Battery All from Asia Manufacturers. In terms of battery, we have to ring the alarm to Europe. "He said.
French car manufacturers also accelerate action under the initiative of the Government. Currently, PSA is important from LG Chemistry and CATL to purchase batteries. Recently, PSA's Peugeot Automotive Industry Director Yang Wenste said that as the electric car market continues to heat up, the company plans to assemble the battery in some factory, including Slovakian Tena Factory and Spain Vigo Factory.
. According to the plan, from this year, the 5 major brands of PSA, each model produced by Citroen, DS, Opea and Walkershall will supply electric or mixed version, and will launch 15 electric models in two years..
At the 2019 Shanghai Auto Show, Peugeot Brand Global Chief Executive Officer said in an interview with "my country Automobile News" reporter, by 2023, whether in my country, or global, Peugeot brand will be fully prepared, comprehensively promote energy Transformation, let all product lines achieve electricization. "The model we launched in the future will be available under the same model, with 100% pure electric, and plug-in mixing. Anbato said.
Peugeot 508L is a typical example. PSA sales in Europe is Peugeot 508, supplies gasoline engine versions, diesel engine versions, and plug-in hybrid versions..
In my country, the PSA is launched by the Peugeot 508L, supplies gasoline engine versions and plug-in hybrid versions.. As for another large car in France, it is important to purchase batteries from LG chemistry.
. It is foreseeable that as the electricity of electricity in the automotive industry and the increase in European emission reduction, local power lithium battery demand will become larger..
McKinsey pointed out in a research report, it is expected that by 2040, Europe's demand for electric vehicle power lithium batteries will reach 1200GWH per year.. Will Europe in the European look like this big cake from Asian manufacturers? The answer is self-evident.
.