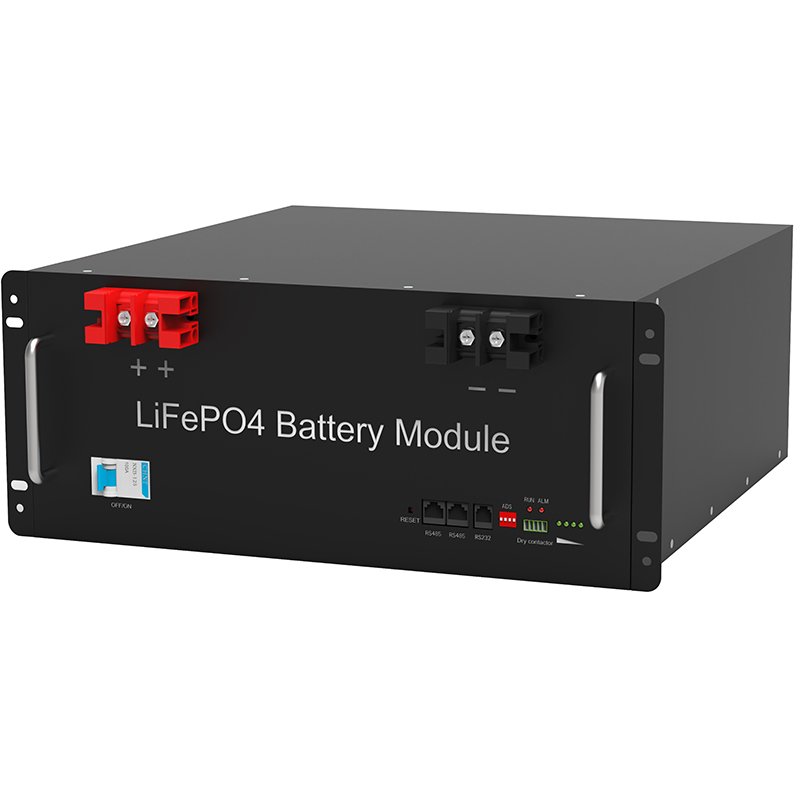 On the evening of November 8, Longjing Technology announced that the company's controlling subsidiary Changzhou Lithium Source New Energy Technology Co., Ltd. (hereinafter referred to as "Changzhou Lithium Source") is intended to be with investment agency StellarinvestmentPte.
ltd.d. (Hereinafter referred to as "Stellar ") Investment in Indonesia, invested 100,000 tons of lithium iron phosphate positive material project in Morrovili Industrial Park (IMIP) in Morrovili County, Sulawi Province.
The total investment of projects is approximately $ 235 million, and Changzhou lithium source holds 70% of the joint venture.. Notice showed that the joint venture company was formulated in Pt.
LithiumneWenergyTechnology, Pt.LithiumneWenergy, and the Chinese name is a lithium source (Asia Pacific) New Energy Technology Co., Ltd.
, the specific name is subject to the registration authority of Indonesia. It is understood that Longjing Science and Technology Holding Subsidiaries Changzhou Lithium Source was established on May 12, 2021, with a registered capital of 3.57 yuan, business scope including electronic special material manufacturing; electronic special materials research and development; electronic special materials sales; new material technology research and development.
The first three quarters of this year, the company achieved business income of 223 million yuan, net profit of 017 million yuan. Long Yu Technology said that with the rapid development of the new energy automobile industry, the demand in the lithium-ion battery industry is strong, the company will seize the development opportunities and continue to increase the input of lithium-ion battery positive electrode materials..
The investment project products involved in this investment contract are important to the company's strategic layout based on future development, expand industrial scale, to meet the overseas market demand of international battery companies, thus promoting the company's robust, healthy development, and continuously enhances the company's comprehensive competitiveness.. The company and Stellar give full play to their respective advantages and resources, co-investment, the production and construction of lithium iron phosphate materials in Indonesia, in line with Indonesian government's industrial planning, in line with the development strategy of "all the way" in my country, in line with the strategic development of all parties and the global market Strategic demand.
It is worth noting that Long Hao Technology will become the first country to go out of the country and enter the overseas market.. Head-phosphate supplier Longzhang Technology was established in 2003, 2017 officially listed on the Shanghai Stock Exchange.
The company's industries cover smart equipment, hydrogen energy, lithium electrical materials, etc., there are 11 products series, more than 4,000 SKUs..
The battery alliance noted that this year, Longjing Technology has announced a number of expansion plans.. On March 16th, Long Yu Technology Quanshun Company Sichuan Lithium Source and Guangzhou Penghui Energy Technology Co.
, Ltd., Hangzhou, Suishan, Venture Investment Partnership (Limited Partners), Hunan Hongyue Battery Materials Co., Ltd.
, Changsha An Anima Canni Corporation Management Consulting Partnership (limited partnership) jointly funds the establishment of Yeda lithium battery, Sichuan lithium source intends to invest $ 2.3 million, holding an overdage of 19.09%.
Yeda lithium-electricity important business range is the R & D, production and sales of lithium iron phosphate precursors.. On March 22, at the construction ceremony of the project in Punta County, IPT, Iron and Technology Sichuan Suining Industrial Park Production Base Project officially started.
It is reported that the first phase of the project is planned to build 200,000 tons of engine exhaust gas treatment liquid and 25,000 tons of lithium iron phosphate ion battery materials, which is expected to build production at the end of this year.. On April 23, Longjing Technology said that Changzhou lithium source acquired 100% equity equity held by Betti (Tianjin) Nano Material Manufacturing Co.
, Ltd. held by Shenzhen Beitrui Niki Technology Co., Ltd.
in cash; It is proposed to acquire 100% of the Jiangsu Beitrea Micro Technology Co., Ltd. held by Betti (Jiangsu) New Material Technology Co.
, Ltd.. On June 11, Long Yu Technology completed the equity delivery and industrial and commercial changes of the above two companies, Tianjin Nano, Jiangsu Nano became a wholly-owned subsidiary of Changzhou, and the controlling Sun Company of Longjing Technology.
. On August 17, Long Hao Technology revealed in the notice that Changzhou Lithium Source and Xinyang Feng signed the "Iron Item Investment Cooperation Agreement", which plans to invest 200 million yuan in Jingmen City, Hubei, China Energy Technology Co., Ltd.
(tentatively named), where Changzhou lithium source intends to invest 80 million yuan, hold 40% of the target. The two parties agree to the construction of 50,000 tons / annual phosphate item by joint venture company..
According to estimates, the first phase of 50,000 tons of phosphate project investment is expected to be 300 million yuan.. On August 23, Longjing Technology announced the announcement of foreign investment, Changzhou Lithium source investing in new "100,000 tons of phosphate positive material recycling project" and "100,000 tons of phosphate precursor project" in Yucheng County, Shandong Province.
The project planned investment is about 800 million yuan, and the project construction land is approximately 200 mu, of which 25,000 tons of lithium iron phosphate positive material recycling project and 25,000 tons of phosphate precursor project. On August 27, Longjing Technology intends to issue stocks in non-public issues, and the fundraising will not exceed 2.2 billion yuan.
After deducting the issuance of the issuance, it will invest new energy vehicle power and energy storage battery positive material material scale production project, annual production of 600,000 tons Car urea project and supplementary liquidity project. Among them, the total investment of new energy automobile power and energy storage battery positive electrode material is 2.518 billion yuan, and the proposed raised fund investment is 1.
29 billion yuan.. On the evening of October 18, Long Yu Technology announced announcement, Changzhou lithium source intended to acquire 100% stake in Sichuan, Sichuan, 200 million.
After the completion of this acquisition, Changzhou Lithium Source will become the only subject of the company's phosphate and lithium iron phosphate.. At present, Long Hao Technology has three major intelligent production bases in Tianjin, Changzhou and Sichuan in the field of lithium phosphate.
The new phosphate production will exceed 200,000 tons next year, and the Ningde Times, Xinyang Feng and other well-known The company lascare deep cooperation at the capital level. Indonesia has become a hot investment in battery companies in the world. It is expected that by 2040, the global nickel resources will be used in power lithium-ion batteries.
. The Yield of Indonesian Red Soil Nickel Mine is ranked first in the world. It is the largest reserve of nickel resources in the world.
The country's goal is to create a complete domestic nickel supply chain.. Therefore, more and more companies choose to invest in Indonesia.
As early as December last year, Septianharioseto, deputy director of the Ministry of Indonesia and Investment Affairs, said that my country's Ningde Times plans to invest $ 5 billion, build a lithium-ion battery factory in the local area, and factory is expected to be put into production in 2024.. Korean modern cars and LG Chemical announced on 29 July 29 this year, will build a pure electric vehicle (EV) battery plant in Indonesia.
. The factory investment is $ 1.1 billion, and the construction is started this year.
. In addition, German Volkswagen, BASF, Foxconn want to invest in electric motor industry in Indonesia. Lithium iron phosphate ion batteries are popular with market enthusiasm for cost and safety, and lithium iron phosphate ion batteries are increasingly welcomed by the market.
. my country's auto-powered lithium-ion battery industry innovation alliance announced in September 20021, in September this year, my country's lithium iron ion battery production is 13.5GWH, accounting for 58.
3% of total production, up 252.0% year-on-year..
This is already the lithium phosphate ion battery lasts for the fifth month output of more than ternary batteries.. In terms of loading, in September, my country's lithium iron phosphate ion batteries totaled 9.
5GWh, up 309.3% year-on-year..
This marks that the lithium phosphate ion battery has been leading ahead of the three-yuan battery for 3 months.. With the temperature rise of lithium iron phosphate ion batteries, Huayou Cobalt Industry, Society Entrepreneurship, Tesla, SKI, LG New Energy, Volkswagen, China and Foreign China, China and Foreign Offers.
And my country is generally promoted to use lithium iron phosphate ion batteries. Industry Data Service Business Roskill, about 95% of the global phosphate phosphate cathode material is produced in my country. In this context, there are insiders that are predicted that the lysophosphate ion battery continues to climb in the passenger car, domestic mainstream phosphate power lithium-ion battery manufacturers and positive leading companies are expected to achieve high-speed rise in the 2021 order performance.
picture.