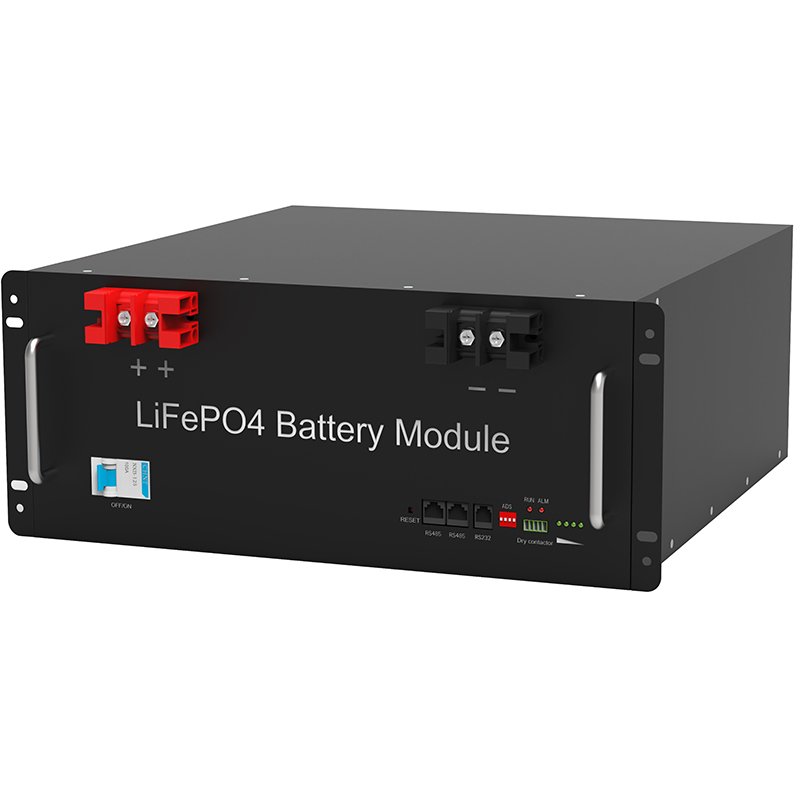 "We are not black horses, we are thick and thin. "When you ask CATL to become a black horse, the chairman of the National Committee of the Chinese People's Political Consultative Conference, Chairman CATL New Energy Technology Co., Ltd.
has rested for the reporter.. In 2017, the six-year CATL exceeded BYD, sitting on the world's new energy power lithium battery first chair.
In June 2018, CATL listed in the GEM. As of March 10, CATL total market value exceeded 180 billion yuan. Compared with the huge volume of the company, the act of Zeng Qun is low-key.
. He rarely accepts media interviews, which is also more like a factory manager from dressing..
In 2011, Zeng Qun's automobile power lithium battery service was independent from the original New Energy Technology Co., Ltd., established CATL (CATL).
Due to the previous technical accumulation of the consumer product, there were the gap in this area at that time, CATL rapidly rising. From the public information, in the list of CATL long customers, there are traditional auto, Geely, Beiqi new energy, BMW, the public, etc., there is also a new force for the car.
In 2018, CATL achieved operating income of 29,611 billion yuan, up 48.08% year-on-year, and the net profit of the deduction of 3.11 billion yuan, up 30.
95% year-on-year.. In 2018, CATL power lithium battery shipments accounted for 21.
9% of the global power lithium battery.. After the rise of CATL, Zeng Qun said "has his own party".
Both BYD are in the fields of batteries, new energy vehicles, traditional cars, electronic products, and CATL is more special. "We have a little bit, and focus on doing something". The more focused, the stronger.
In July 2018, CATL announced that the establishment of a battery factory in Germany, which is expected to be put into production in 2021, and the production of 14 billion yards in 2022.. According to foreign media reports, in February 2019, President CATL Europe announced that it will expand the output to 7 times.
. This means that the size of the CATL German factory will exceed TSLA Super Factory and become the world's largest battery factory..
"The company's development is like marathon running, you can't rest, you have to have a goal. "Zeng Yun said. Just as the semenesis of the industry, he changed the same industry rankings.
He did not lack the sense of crisis for future competition.. "Be sure to have a slightly long planning, how is the 2025? What should our automotive industry do? What kind of preparation we have to do? Do you have no worries?.
"He said. Two sessions this year, his proposal is also related to new energy, including how to fuse with electric cars. "I think it is very interesting to be energy.
". "He said. If there is 500 kilometers of a new energy car, it may actually travel 50 kilometers a day, and the remaining 450 kilometers of life is wasteful.
. If the electricity used in the 450 km is stored, sell it to the power grid, you can make a difference, the car will also make money..
In his opinion, this idea must achieve reforms in terms of institutions, become a smart grid.. The following is the interview of Zeng Yun accepted the media on March 9: Reporter: CATL's gross profit margin reduced from 40% in 2017 to about 30%, what is important cause? Zeng Yun: From the manufacturing industry, it is getting bigger and bigger, and the gross profit margin will decline, but the overall scale or income will increase.
Reporter: Does the company have pressure on the subsidy of new energy vehicles? Zeng Yun: Yes, but there is no stress, it will not be progress, and in the end, we must be in front of the pressure, in the pressure, English is called Nopainnogain. Reporter: CATL has been doing a lithium-ion battery, how do you see the technical route of a hydrogen-fuel power battery? Zeng Yun: Our hydrogen energy has been paying attention, there is currently no power to put into a hydrogen fuel power battery. The current lithium-ion battery is more suitable for electric vehicles, especially passengers, this direction may be more suitable for market and application.
We did not study the hydrogen fuel power cell, but there were research on solid lithium air batteries and solid lithium sulfur cells.. In my opinion, it is not currently in a large amount of hydrogen fuel power battery.
. Reporter: You will treat TSLA as a competitor, how to evaluate their power lithium battery? Zeng Yun: I am very respect of these competitors..
Tsla's power lithium battery has its characteristics, it uses so much cylindrical, a cell can be invalid, the entire battery may not be big, this is some of its advantages. Of course it has its shortcomings, it is too much connection..
From reliability, the more complicated things, the more reliability is, the more difficult. I usually like simpleization. Some people like to do addition, we design to make subtraction.
Reporter: CATL is currently the boss of the world's new energy-powered lithium battery market. At present, how does the company maintain a leading position in foreign countries? Zeng Yunxun: This is not a problem of running the horse, because people have a joint venture with you because you are temporarily leading now, their products may have your battery, you have to work hard to adapt to the market needs. Market demand includes two parts, part of the host vendor, is the needs of the car factory, and the other part we hope to follow our products through our technology, let the car of the car with our car sell well in the market.
. Only create value for our customers, ultimately we can develop. Foreign countries, we have made efforts through one project.
Just like marathon run, you can't rest, you have to have a goal.. Reporter: After CATL builds a factory in Germany, the local government is also promoting the establishment of an independent new energy battery alliance.
Is the company facing the competitive pressure from foreign companies? Zeng Yun: Foreign companies have fully planned new energy, for example, the public announced that it will never have new fuel cars after 2026, and all its strength is turned to new energy. So why call to face for 2035 planning, because my country has taken steps first, don't get a big episode. You see that people wake up, all R & D power has been transferred in new energy, intelligent.
The direction of our original walk is very right. Now I have gone halfway, everyone began to have a little hesitation, but I thought that others didn't keep up, in fact, others are doing. Reporter: Do you worry about this? Zeng Yun: We have always been growing in a comprehensive competition.
. I also made it from the consumer product battery. I have never been national policy protection, but in the early stage of the national policy is very important.
Finally, we will definitely be a comprehensive competition when we grow to a level.. Comprehensive competition is very good, can promote progress, no competition is closed, so I think the state is full of comprehensive competition is right.
. But why is the previous policy? Because in some way, our original foundation is very weak, just like children, you have to raise him to 18 years old, let him go out. this is correct.
Reporter: Dong Mingzhu, chairman of Gree Electric, recently commented that my country's auto industry is a bit crude, what do you think about this? Zeng Yun: You can't put the apple with oranges than. Everyone always feels how to automate the BMW production line of Germany, and our production line seems to be good..
But there are some Chinese national conditions in it.. First, the cost is the most important.
my country's labor cost is slightly lower, and the Prime Minister's government work report refers to solving employment problems. It is not their thing we will not do, but it will do it, and it is still a big problem..
Second, there is a relationship with the brand. We now have now not upgraded to that extent..
Sell ​​500,000, 1 million brands, selling 100,000, 150,000 brands are different. Therefore, market positioning and demand determines different forms of production lines..
In fact, I don't think it is so difficult. If everyone is a car that manufactures 100,000 yuan, our current manufacturing level will not lose to anyone, but because people do is 1 million cars Therefore, it can be carved, and the manufacturing level will be high..
We have no more than 1 million yuan.