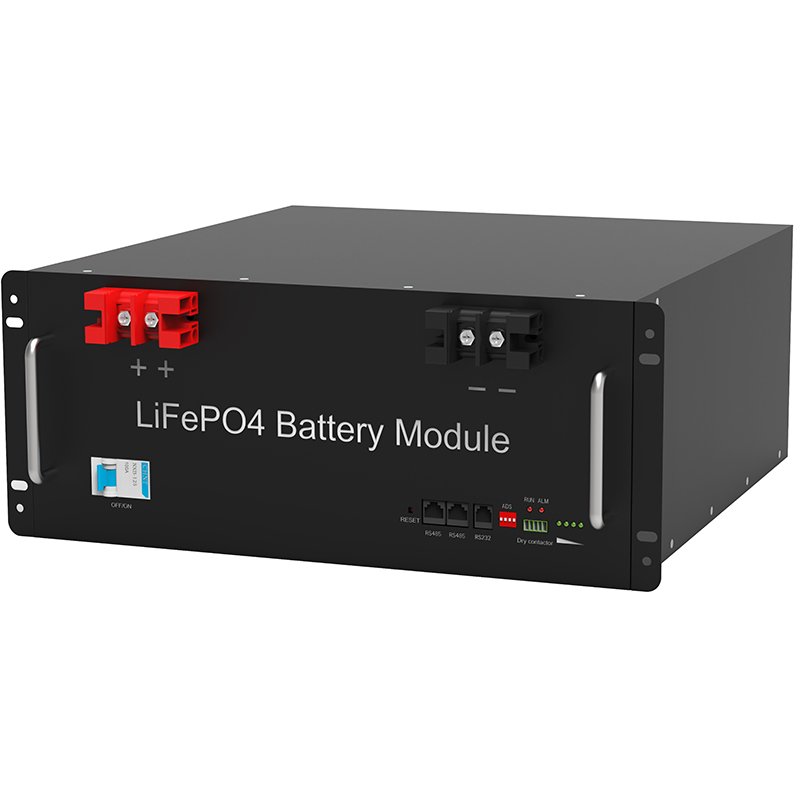 What is the most expensive in the 21st century? Talent. What is the most expensive in 2021? Lithium price. Shanghai Non-color network data shows that as of November 17, the average price of domestic battery-grade carbonate is 197,500 yuan / ton, up 273% from the beginning of the year; the average price of lithium hydroxide in domestic battery is 1.
945 million / ton, more 293% increased at the beginning of the year. In just ten and a half months, the lithium prices came from nearly three times, and they still can't see the temperament..
The lithium price super-expected increase has triggered a chain reaction: On the one hand, Tesla and other vehicle factory began to bypass the battery manufacturer, directly purchased battery positive raw materials such as lithium hydroxide; on the other hand, the head battery manufacturers such as Ningde Times started the upstream lithium Resource competition. In order to control the cost, they will give the purchased raw materials to the positive material factory processing, the latter is essentially the factory..
The lithium price is so rapidly, the root cause is that the supply and demand mismatch: the new energy vehicle penetration rate is rising, the electrochemical reservoir's good news is constantly, but the stable lithium production is limited, plus the supply chain, the goods, lithium The price is so high. Since the price of the battery is lower than the cost increase, most of the industrial chain profit flows to upstream, battery company's profitable space is increasing, they have to continue through the acquisition of lithium ore or joint venture, enter the raw material field. As the most active, lowest metal, lithium, the lowest metal, lithium, and lithium, and lithium clay in three forms in three forms of lithium ore, lithium salt lake and lithium clay.
. The "2021 Global Lithium ¡¤ Cobalt ¡¤ Nickel ¡¤ Tin ¡¤ Potash Mineral Mineral Resources Reserves" in October showed that the lithium resource reserves of lithium salt lakes were the largest, accounting for 59% of the total amount. Lithium ore and lithium clay account for 26% and 7% respectively.
In my country, the proportion of lithium salt lake is higher, reaching 79%. In contrast to the above resource stocks, many years have been subject to many factors such as technical level, environmental restriction, talent shortage, and salt lake lithium has not played an important use of lithium resource supply..
The five mining securities report shows that in 2020, the production of Salt Lakes in Salt Lake in the world is about 46%, and the ore lithium is still occupied by ore.. In recent years, the technological progress of Salt Lake lithium has been obvious.
As the lithium price continues to operate in the high position, the solar lake lithium lithium is gradually warmed.. In fact, in the 1980s, Salt Lake lithium lithium is a world-wide supply method.
Focus on the future, is Salt Lake a lithium is expected to renew? The wind direction change, if there is a biggest beneficiary of lithium prices, it is likely that Tianqi lithium industry. In the past year, the lithium prices have come out of the rise, which makes it once to the end of the bankruptcy..
Jiang Weiping, chairman who suffered from question, also called "YYDS" by investors.. From the crisis, Tianqi lithium-lithically said that in the next 20 years, international operations will become the key words of Tianqi lithium.
. Chile pretended to October 22, Tianqi lithium president Xia Yucheng, Vice President Wan Chong and other four people, specialized to go to Beijing, Chile, China LUISSCHMIDT. According to the author reasonably, the purpose of their trip is to take the pad for the lithium salt lake resources in Chile.
. Just 10 days before they gone, that is, on October 13, the Chilean Ministry of Mining Department announced that the global investors will be bidding for 400,000 tons of metal lithium contracts in Chile..
Behind a paper notice is a big action that Never has been in Chile for decades.. The US Geological Survey Data shows that in order to find out, Chile has the world's largest lithium resource.
It has confirmed that the reserves reached 9.2 million tons of lithium carbonate (LCE), accounting for 43.8% of the total reserves of the Earth, most of which contain lithium salt lake.
among. In the bidding announcement, the Ministry of Mining of the Chile said that before 2012, Chile has always been the world's most important lithium production country, but later being more than being exceeded by Australia..
Australian lithium resources have a proven reserves of 4.7 million tons of lithium carbonate, and it is important in the form of lithium ore..
In 2020, Chile's lithium production is about 108,000 tons of lithium carbonate, only 45% of Australia.. Even reserves account for only 7% of my country, and there are about 84,000 tons of lithium carbonate in 2020, and there is a boom that caught Chilean.
. The reason why Lithium production in Chile has been insufficient for many years, because it is subject to policy restrictions. Since 1979, the Chilean government regards the mining of lithium resources as an important national interest, and strictly controls the local lithium mining.
. According to the law, Chile's local lithium resources can only be developed by the government, state-owned enterprises, and companies that have obtained administrative franchise or a franchise-based business contract..
Since the 1980s, only Chile's state-owned company has received a special lithium-based business contract issued by the government.. The limited marketization is indeed a protection against Chile's "national interest", but also let the lithium resource "pointed" in the past ten years "and grid".
Until the second half of 2021, the Chilean government relaxed and decided to allow international investors to exploit their national lithium resources.. Chile This tender is quite sincerity, 400,000 tons of metal lithium, if converted into lithium carbonate (LCE), about 2.
4 million tons, roughly equivalent to 5.4 times the total supply of lithium resources in 2020. Notice shows that the mining and production quota of 400,000 tons of metal will be divided into 5 servings, 80,000 tons per day, and the mining location is not limited.
. The winning bidder will have 7 -9 years to do geological exploration, and another 20 years of mining. Taking back, the Chilean government has previously exploited the lithium resource to hold conservative attitude.
The sustained decrease in the position, as well as the desertification of the soil, affecting the survival of local plants. Because of this, in October 2020, Chile's state-owned enterprise sqm (SociedadquimiMineradechiles.a.
And enhance the level of environmentally friendly lithium resource mining. Deep strain for many years, as a SQM shareholder, the lithium-Qi Qi industry, it is necessary to learn more about Chile's domestic situation..
According to the information disclosed in Tianqi, when visiting the Ambassador of Chile in China, President Xia Yucheng emphasized the practice case of Tian Qi attaches great importance to green development and fulfilling social responsibilities, expresses Tianqi to strengthen ecological environment protection and society in Chile. Willingness to give back. As for the results of visiting, Luisschmidt said: Welcome to my country's companies represented by Tianqi Qi Qi to carry out economic and trade investment cooperation in Chile.
The ambassador of Chile is bolding to Tianqi face, and the tender for 400,000 tons of metal is releared. It is an important processed space for the global lithium and its derivatives. my country's appetite in the upper reaches is not average According to the author estimates, there should be at least two Chinese companies will participate in the bidding for 400,000 tons of metal, Chile.
. Salt Lake lighted lithium Shengwei Zhiri government took out 400,000 tons of metal lithium global bidding, with a geometry of international lithium prices? Many lithium-old people said that Chile's Salt Lake resource endowment is good, but about a new lithium salt lake project Developed, from winning bid, build to put into production, and subsequent production climbing until full of production, the overall at least 3-5 years. Therefore, if it is expected to be a pricing price, it is probably "far water is difficult to get to thirst".
However, Chile will set off the development of a new round of salt lake lithium lithium. In fact, domestic and international giants have added salt lake to lithium. In the second half of 2021, my country has taken the news of the foreign Salt Lake project.
Report: July, the lithium-fired industry bid price of 353 million yuan, acquire all the circulation stocks of Canada Millennium Lithium industry, and after two months Ningde Times bid price of 377 million increase prices. Millennium Lithium Industry is an important asset of two lithium salt lake projects in Argentina. On September 26, Tibet Everest announced that the announcement of the increase of 4.
555 billion yuan, used in Argentina's annual production of 50,000 tons of lithium carbonate lithium lithium lithium production project. On Octob 8, Zijin Mining was funded by June 966 million, acquired all of Canadian Neolithium's circulation stocks, will have TresqueBradas, Argentina, Tresquebradas Lithium Salt Lake Project. On October 20, the Lithium-Humang Lithium has funded $ 13 million to increase the 8.
58% equity of Argentina Mariana Lithium Salt Lake project.. In terms of international, November 8, French stainless steel and nickel-iron industry giants announced that it will cooperate with Qingshan Holdings to restart the company Argentina Salta Province Centenario-Ratones Salt Lake annual production of 24,000 tons of battery level Lithium factory project construction.
The notice shows that Qingshan Holdings will invest about $ 375 million to obtain 49.9% stake in the project..
In the future, both parties will be underwriting products according to equity proportion.. Permanent mineral rights of Ehman wholly-owned Holding Centenario-Ratones Salt Lake for resource exploration.
The saline lake has about 500 square kilometers, and the reserves have a repository of 1.0 million tons of lithium carbonate (LCE), the proven resource volume is about 10 million tons of lithium carbonate (LCE), and the average lithium concentration is as high as 400mg / L..
If the annual production of 24,000 tons of battery-grade carbonate is calculated, the service year after the production of the saline is up to 45 years.. The development method plans to use Ehman research and development of membrane separation technology directly to lithium, lithium carbonate single ton cash cost is $ 3,500 (approximately RMB 22,300).
The project is scheduled to start construction in the first quarter of 2022. Commercial operation is realized in early 2024, and full load production is achieved in the second half of 2025..
It is worth noting that Echman is a partner selected by this Salt Lake Lithium Project – Qingshan Holdings. Qingshan Holdings started in the 1980s, important production of stainless steel ingots, steel bars, sheets, wire, seamless pipes and other products. Although it is still a non-listed company, Qingshan Holdings are strong, and the "Fortune" world is 500, and my country's 500th place is 14th.
. In recent years, Qingshan Holdings are cut into new energy sectors, and important production of lithium-circuit raw materials and middleware..
Various signs have shown that the importance of Qingshan Holdings in the lithium-eM has been undervalued by the outside world.. In fact, the subsidiary of Qingshan Group's subsidiaries, Lancome new energy has been cultivated in the lithium industry.
. Among them, the product of Ruipi energy is based on lithium iron phosphate, and the new energy of Lan Wei is mainly attacking the three-dimensional high-nickel-free direction..
my country's automobile power lithium-ion battery industry innovation alliance data shows that in October 2021, the power of Ruipi energy's power lithium-ion battery installed volume has entered the top ten of my country, ranking ninth in 0.16GWH..
By 2025, the company plans to achieve 200GWH power lithium-ion battery year production. Qingshan Group dare to enter the lithium-e-commerce, except for strong funding strength, it is still in key raw materials..
Qingshan Group has a 2000 hectare Morroval Industrial Park, which has a 2000 hectare in Sulawesi, Indonesia. The annual output of Nickel Iron has a year of 200,000 tons, accounting for about 25% of global production..
In addition, the company is divided into STELLAR, STELLAR, is still or planned to establish a joint venture plant in the Morovali Industrial Park, which is included in the Lithium hydroxide, lithium carbonate and lithium iron phosphate project.. For the Salt Lake Lithium Lithium Salt Liver, Qingshan Holdings remain low-key, and did not take the initiative to release news.
However, you can imagine that Qingshan Group, who is exclusively dominant in nickel resources, if you use Salt Lake to lift lithium, the initiative of lithium resource mining is in his own hands, it is likely that there is a impact on both industrial patterns.. Gu Guofang, deputy dean, Qingdao Automobile Research Institute, Jilin University, said, "I will leave a Qingshan Group in the layout of the future power lithium-ion battery TOP5.
. "The foreground can be actually actually, in the second half of the 20th century, Salt Lake lithium is indeed an important source of supply of lithium salts worldwide..
In 1966, the US Yinfeng Salt Lake in the United States was put into production, which is the world's first production of lithium salt lake.. From the 1980s to the 1990s, the resource endowment better Chile Ataca Salt Lake, Argentina Umbrey Muiero Salt Lake was put into production, and became the leader of the global salt lake lithium.
However, limited to technical levels and human limitations, since the new century, especially in the last decade, Salt Lake lithium has not continued to undertake the important role of lithium salt supply. Overall in the Chinese and enterprises, the important existence of lithium salt lake resources is in three regions, which are South American "Lithium Triangle" (Chile, Argentina, Bolivia), my country's Qinghai-Tibet Plateau and the West Coast of the United States..
As mentioned above, some Salt Lake resources in Chile and Argentina have gradually put on the market, and our company will play a more important role in this growing industry.. As a new energy vehicle and electrochemical energy storage, my country's supply of lithium resources is most hunted.
In 2020, the lithium and its derivatives produced in my country totaled 288,600 tons, accounting for about 421,600 tons worldwide.. However, there is more than 70% of my country's lithium salt raw materials, that is, 70% of the raw materials from my country's local companies in 2020 production and processed, from overseas.
How to enhance my country's local lithium resource supply ratio, has been put on a procedure schedule. At present, I hope to take this burden, I can only mention lithium salt lake..
The reason why the reason is also very simple: lithium salt lake resources account for 79% of the total reserves of my country's lithium resources, and is currently in the early stage of scale development, future increments can be considerable. The report released by my country's Geological Survey has shown that my country's Lithium Salt Lake is an important centralized distribution in Qinghai and Tibet, and the reserves of Lithium Salt Lake resources in the two land are close to nearly 80% of the national total..
Among them, Qinghai is dominated by Mush Khan Salt Lake. At the same time, there is also a salt lake in Gilinel, Xitai Jili, Yuling; Tibet is based on Zabe Salt Lake. Specifically, the Lithier Khan Salt Lake has proven to have a lithium storage of about 12 million tons of lithium carbon (LCE), Zaby Salt Lake has proven to have a lithium reserves of about 1.
84 million tons of lithium carbonate (LCE). The mining rights of Qinghai Char Khan Salt Lake is important from Salt Lake Shares. The mining rights of Tibet Zabya Lake is important in Tibet Mining.
. Tibet Mining said in investor exchange activities, more than 20 salt lakes with economic value in Tibet, the total reserves may exceed 2 million tons of lithium carbonate (LCE). Looking back in the early stage of my country's lithium salt lake, due to the unsuccessful technology, the lithium lithium is high, until 2015, only small part of the company production.
In recent years, Salt Lake Lithium Lithium is increasingly mature, and the average cost of industry has declined.. The key difficulties in the improvement of the lithium salt lake lithium, how to overcome high magnesium ratio.
In 2018, Salt Lake Shares solved this world-oriented problem by changing the string of the absorbent tower, and increased the recovery rate of lithium chloride. my country has risen to 40%..
Qinghai, Salt Lake Lithium Lithium, Tibet, will become the main supply of local lithium salt in my country.. Salt Lake Co.
, Ltd. produces lithium carbonate. It is important to use the annual emissions of the company's potassium fertilizer equipment.
. After long-term exploration and continuous investment, Qinghai has become a region in which the promotion of Lithium Salt Les lithium. At present, Salt Lake stocks produces 1 ton industrial-grade carbonate, consumes approximately 2,000 cubic lithium chloride contents of 0.
25-0.3g / L, while Salt Lake Shares discharges 300 million in old halide annual. Unlike Salt Lake Shares, Tibet Mining is important to use the "Solar Crystallization Law" to Zabe Salt Lake Brine as raw materials, after condensation, evaporation, to obtain lithium-rich, then use solar energy, gradually dispersion of lithium carbonate.
In August 2021, Tibet Mining Real Constituted People Baowu Group signed a strategic cooperation agreement with Ningde Times. According to the agreement, Ningde Times will use Tibet mining as a strategic supplier of lithium carbonate, helping Zabya Salt Lake project to expand scale, add production, improve product quality and value value..
At the same time, the Government of Qinghai and Tibet began to encourage internal companies to participate in groups to integrate resources and improve efficiency.. Among them, Qinghai hopes to rely on Salt Lake Shares, Qinghai Huixin Asset Management Co.
, Ltd., integrate existing Salt Lake Resources Development Company, forming my country's Salt Lake Group, integrated method or will be introduced within 2021. Tibet Autonomous Region Government hopes to integrate Salt Lake resources in Tibet, Tibetan mining.
At present, there is a development value with Longmu Zihu Lake, knotted tea salt lake, when the wrong salt lake, Maize misfamous lake, etc.. Taking into account the public auxiliary supporting, electricity and water resources development in Salt Lake resource development in Tibet, there is no clear plan schedule for resource integration.
. The technical advantage is expected to overflow in my country. In 2020, the lithium production contributed by Salt Lake lithium reached 46% of the total supply of lithium resources in the same year, and there is a trend of catching up with ore lithium.
. Looking for the future, Salt Lake lithium lithium continuously enhances the share of the international market is also a probability event..
The root is because of the lithium ore, the lithium salt lake has a natural advantage in production costs.. Different from ore lithium, there is different "concentrate processing" links, and lithium in the salt lake exists in the form of solubility, and can be naturally collected.
. Therefore, in terms of cost, the energy consumption of Lithium salt lake is smaller and the production cost is lower..
The five mine stocks report show that the cash cost of salted lithium carbonate in 2000-4,000 / tonne, ore lithium is 4200-6,000 US dollars / ton. Tianqi lithium industry has also been disclosed in the investor activity record, and Nanmei Mature Salt Lake lithium relatives related to ore lithium lithium lithium lithium induced low-cost lithium concentrates has a certain cost advantage..
The landscape is more than domestic and foreign salina, if the cost of transportation and processing is calculated, the production cost of my country's domestic salt lake lithium is currently basic and foreign. The Wu Mine Securities Development shows that since 2015, Salt Lake Shares have stabilized at around 30,000 yuan / ton..
In 2020, the production cost of lithium carbonate in the first phase of Salt Lake Share Subprint Blue Branch is reduced to approximately 26,500 yuan / ton, and the full cost after payment tax is as low as approximately 31,000 yuan / ton, and 3.25 in 2019. And a sharp drop of 394 million yuan / ton.
Salt Lake in Tibet Mining is lower than that of Salt Lake shares.. The full cost of the secondary carbonate is about 42,500 yuan / ton, deducting by-products approximately 2.
41 million yuan / ton.. In terms of foreign companies, Chilean Salt Lake (SQM, Yajin) produces lithium carbonate costs generally at $ 3,000 / tonne (about 1.
92 million yuan / ton), the cash cost of Salt Lake Argentina is slightly higher, generally at $ 3,000-4,000 / ton (about Head 1.92-2.56 million yuan / ton).
Subsequent, with the continuous expansion of production, Salt Lake lithium single-ton is expected to continue to decline. In the technical level of Lithium Salt Lake, the advantages of our company are more obvious..
Lithium ore and lithium salt lake are low-grade minerals, so different, defective, process levels, to a considerable amount of production costs, large and large, have a considerable amount of production costs of salt lakes.. There are two important factors that determine the availability, namely lithium concentration and magnesium ratio.
The higher the lithium concentration, the higher the can. Similar to the chemical properties of magnesium and lithium, it is difficult to separate, so the higher the magnesium ratio, the greater the lithium, the lower the can. The lithium concentration of lithium salt lake in my country is low, and the magnesium ratio is high.
This is the disadvantage of my country's salt lake lithium company, but it also reversed my country's continuous improvement of process level.. At present, my country's Salt Lake Lithium Technology is in the international leading level.
. The maximum short board for lithium salt lake in my country is that the resource endowment is poor..
The lithium concentration of the Khan Salt Lake in Qinghai is low, the lowest is only 10 mg / liter; the lithium is 512: 1, the highest is 1577: 1, which makes the lithium economics. In addition, the ground near the Khan Salt Lake is mostly the salt cover formed after the moisture evaporation of salt lake, and the surface is not strong enough. Building foundation needs additional reinforcement.
In contrast, the lithium concentration of Tibet Lake, Tibet is up to 1120 mg / liter, and magnesium is one of the world's lowest, only 0.01: 1. However, Tibet's natural environment is more bad, and high altitude causing staff to supplement in time, the infrastructure level is low, and even diesel power is used.
. Combined with two factors, in general, if my country's salt lake lithium technique can combine foreign high-quality salt lake resources, it will greatly improve the lithium production efficiency, and expand lithium production of salt lake..
Conclusion With the continuous rise of new energy vehicles, and the continuous increase in electrochemical storage battery is continuously increased, the supply of lithium resource will be in a tight balance state before 2025.. In a short time, the importance of Salt Lake lithium is more prominent.
According to the new report, September this year, Chen Guanghui, Anngtai Culture Industrial Advancement Research Center, Anngtai, Antai, has analyzed that because of the lithium prices plummeted in the first two years, it caused part of the Australian mine to stop production, and its replenishment cycle longer, short time It is difficult to increase significantly. For new mines in Africa, America, Western Australia, most of the schedule delayed for about 2023, the current market supply increase. Therefore, there will be a new lithium supply in the next two years, it will be important from the production of lithium Salt Lake in South America.
. However, it is also necessary to see that the prospects of the lithium Salt Lake are good, but it is not a tanks..
The process route of ore lithium is stable, the product is good, and the production climb is short.. Salt Lake lithium investment is large, the required production climbing cycle is longer, and the technical method of salt lake lithium is diverse, and it is also difficult in technical selection.
. These factors will be tested to the development of salt lake lithium. In the object, due to the advantages of scale and cost advantages, Salt Lake lithium will continue to heat up, my country has come from the national door, participate in overseas salt lake project bidding, will also become a normal state.
In the process of adjusting the lithium resource industry pattern, it is worth looking forward .