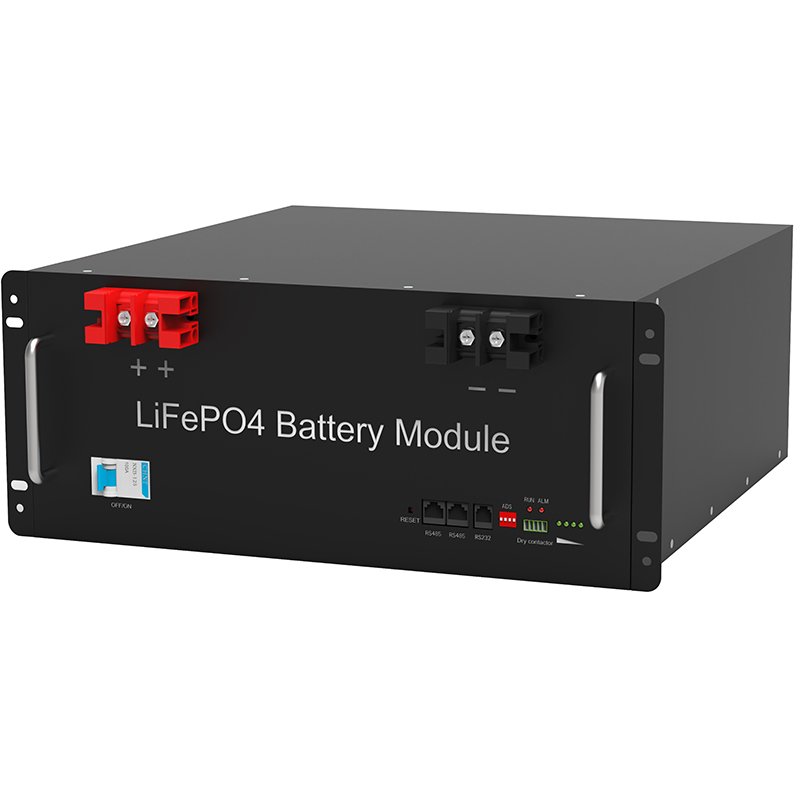 The latest data from my country's Automotive Power Lithium Battery Industry Innovation Alliance shows that in September this year, the three-yuan lithium-ion battery coexistened car 4.2GWh, up 45.1% year-on-year, rising from 20% from the previous month.
. The lithium phosphate ion battery co-applied vehicle 2.3GWh, up 146.
1% year-on-year, up 49.2% from the previous month..
The increase in the amount of power lithium battery is also driven by the rise in raw material demand.. "With the development of electric automotive industry, a series of issues related to power-lithium battery raw materials should be attached.
"Wang Jingzhong, a full-time vice president of my country's Battery Industry Association, said in an interview with" my country Automobile News "report that the trend of mineral resources such as cobalt, nickel, lithium, and other mineral resources required to produce power lithium batteries are increasingly obvious, and High existence supply chain security risks. Some raw materials such as lithium hexafluorophosphate have recently risen, but also bring new tests to the development of the dynamic lithium battery industry..
Raw material resources have become increasingly nervous of important materials and equipment dependent on the current lithium-ion batteries, which is important to include 8 metal materials.. Among them, more dosage is nickel, cobalt, lithium, manganese.
. The rise of power lithium battery production makes relevant raw materials supply. "At present, there is an important dependence on imported in China.
. "Wang Jingzhong told reporters. Data show that from 2015 to 2050, the global year consumption of lithium will gradually increase, and the total amount is expected to be 5.
11 million tons, accounting for more than 1/3 of the total reserves of land, which is calculated that the lithium mine on the land will be in terms of land. 2080 is exhausted. In recent years, the global electric motor industry has developed rapidly, and the demand for driving power lithium batteries has risen.
. In 2018, the demand for power lithium battery is 142GWH, and this number will increase to 2.3TWH in 2030, which will drive the raw material demand.
. It is to be noted that the metal mineral resources required by the power lithium battery are distributed in South America, Africa and Australia, and nickel imports from Indonesia and Brazil, cobalt from the Congo (Jin), lithium important from Australia and Chile. In my country, the import ratio of these three important metal materials is 70% to 80%.
. "In the world's existing lithium mine resources, Chile and Australia account for 76%, and my country accounts for about 20%..
However, in terms of annual output, Chile and Australia account for 76.2%, and my country is only about 7%..
"Fu Zhengwen said that my country's lithium resources is important in Qinghai, Tibet, Xinjiang and other places, and the mineral products are poor, the traffic is inconvenient, the production is high, the utilization rate is low, the most important thing is lithium extraction Key technologies or equipment such as membranes and adsorbents are from abroad, and there is a gap between extract, corrosion, and abroad.. Today, my country has become one of the highest production of the power lithium battery, and the consumption of nickel, cobalt, and lithium has increased year by year, and the domestic raw material supply has a distinct comparison, which has also triggered the industry's new energy vehicle supply.
Reflections on chain stability. "Change this passive situation, must be rtified to supply the guarantee chain, but also further enhance the mining and extraction technology, strengthen independent innovation, so that the domestic industry chain development, improve, and grow. Yao Chunde, deputy director of Tianjin University Internal Combustion National Key Laboratory, said in an interview with "my country Automobile News" report, recently introduced my country's "New Energy Automobile Industry Development Plan (2021 ~ 2035)" proposed, driving the power lithium battery Value chain development, improve lithium, nickel, cobalt, platinum, etc.
, improve process level and production efficiency. Yao Chunde emphasized that this reflects the high concern of the country's power lithium battery industry chain..
"Recycling of the power lithium battery, the tradder utilization is also a valid path to alleviate the tight resources. "In Yao Chunde, the Ministry of Industry and Information Technology announced in the" New Energy Automobile Power Battery Ladder Using Management Measures "(Draft for Comments) Recycling, ladder uses a feasible direction. Key raw materials price all the way rising battery companies expand "friends circle" At present, the power lithium battery market and raw material resources, market prices are closely related.
"Who has mastered the raw materials of the power lithium battery, who has the initiative of the powerful lithium battery market competition. "In Yao Chunde, the price fluctuations of the power lithium battery materials caused a series of chain reactions in the market..
Prices like cobalt have once appeared. In 2017, cobalt prices rose from $ 32 per kilogram (approximately RMB 213) to $ 75 (approximately RMB 498), up 114%; 2018 is a degree of up to $ 95 (about $ 632), most Direct impact is to cause fluctuations in power lithium battery prices. Recently, in the raw material of dynamic lithium battery, lithium hexafluorophosphate has a large increase.
On October 14, there is a price of lithium hexafluorophosphate between 85,000 to 90,000 yuan, with at least 10,000 yuan per ton of the end of September, reaching the recent price peak.. In addition, in mid-September, there have been many hexafluorophosphate production companies announced the addition of related raw materials.
. "Stop quotation is because hexafluorophosphate does not require, the raw material production company has no stock..
Xu Xing, senior vice president of "Guoxuan Gaoke Power Co., Ltd., said that the price of lithium hexafluorophosphate has risen again, especially with the recent electric vehicle production and sales, leading to lithium hexafluorophosphate rising.
In addition, with the promotion of electric vehicles in China in recent years, market competition extends to the field of upstream raw materials.. As early in 2010, BYD spent 200 million yuan to buy a lithium mineral resources under Tibet mining; 2018, CATL received 25.
38% equity of North American nickel industry through the Canadian era; in August this year, CATL once again invests nearly 20 billion yuan, with securities investment The way of investing in high-quality listed companies on the domestic and foreign industrial chains, establishing their own industrial chain "friends circle". Recycling is not to be commended to ensure that the market has been stable in recent years, with the support of relevant policies, power lithium battery recycling is also a good momentum. The survey shows that this year my country's power lithium battery accumulated retirement will reach 25GWH, which is expected to reach 116GWH in 2025.
. Therefore, it is attracted that many companies are ranked among power lithium batteries..
In the domestic dynamic lithium battery recycling, the extraction technology of cobalt and nickel is relatively mature, and the recovery rate can reach more than 90%.. In contrast, the extraction of lithium is more expensive organic solution, the cost is higher, and the recovery rate is only about 50%.
. Moreover, the current domestic battery recovery is mainly three-dimensional lithium-ion battery, and its lithium content is 1 times that of lithium iron phosphate ion battery containing 1 times, and there is no nickel, cobalt resources in the lithium-ion battery..
"In the price, only when the price of metal lithium raw materials maintains a high level, recovering the lithium phosphate ion battery has the possibility of profit, and its profit and loss line is around 40,000 yuan per ton.. "Wang Jingzhong said.
The price trend of the power lithium battery has been paying attention to the industry. "With the advancement of technology, and the price of cobalt is reduced, the cost of ternary lithium ion battery will further decline..
By 2025, the market price of the three-yuan lithium-ion battery is approximately 500 yuan / kWh. The price of lithium iron phosphate ion battery market is about 400 yuan / kWh, which is more than half of the current price..
"Xu Xing does not think. "The price of the power lithium battery is determined by a variety of factors, and the raw material supply, the extent of technical progress and the production process, etc., maximizing the supply of raw materials, continuously obtaining technical progress, developing new materials, new technologies, New products are the stable effective path in the market of the power lithium battery products, but also the important foundation of high quality development and sustainable development of the dynamic lithium battery industry.
. "Wang Jingzhong said. .