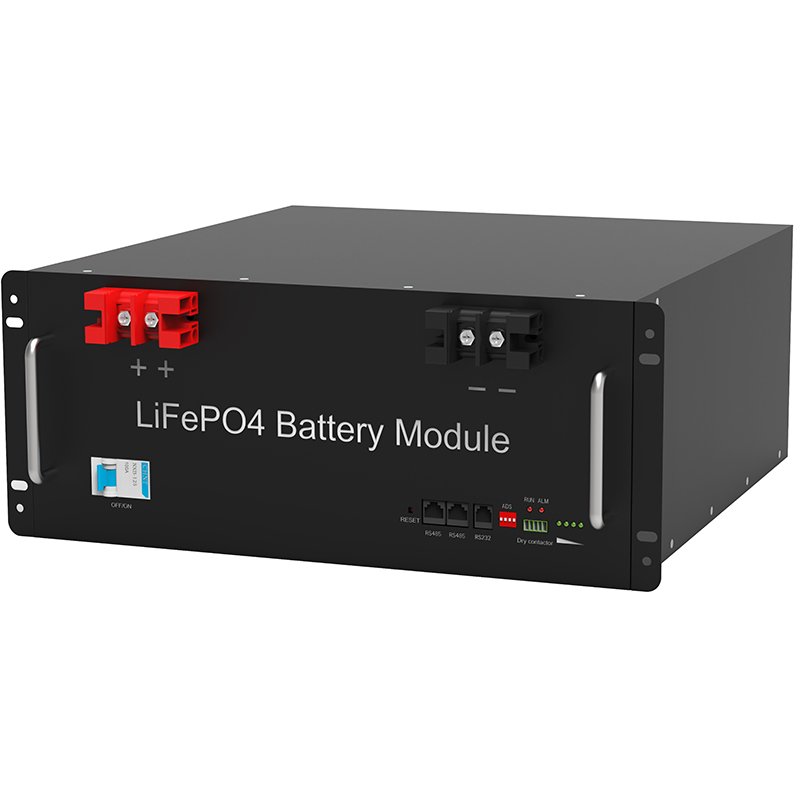 A few days ago, CATL New Energy Technology Co., Ltd. (hereinafter referred to as "CATL") announced that the company's third quarter report, the company realized operating income of 12.
7 billion yuan, up 0.8% over the same period of the previous year; achieve net profit 1.42 billion yuan, up 4.
24% over the same period of the previous year. 2020 affected by new coronal pneumonia, many companies have encountered difficulties, CATL achieves a changing trend, and the company's powered lithium battery sales revenue is reduced, but in August, the power lithium battery installed at 2.8 GW, 25.
9 % Of the market share returned to the top of the world. As a leader in the power lithium battery industry, how does CATL quickly returns to the right track under the epidemic, and how does the industry head company growing up for hundreds of billion? In this regard, CATL gives its own answer: technology leads, innovation and changing, adhering to the new development concept of innovation, coordination, green, open, sharing, seizing a new round of scientific and technological revolution and industrial change history opportunities. Focus on research and development training "CATL power lithium battery usage is 3 years leader, including BMW, Volkswagen, SAIC, Beiqi and other mainstream car companies.
"Chairman of CATL New Energy Technology Co., Ltd..
At present, CATL's "friends circle" continues to expand, based in my country, facing the world, and more and more car companies have established cooperation. Behind the rise of CATL is its founding team for more than 20 years to perseverely technological innovation. As early as 1999, CATL's founding team entered a lithium-ion battery industry.
. Today, they form their own understanding of the industry technology and constantly develop and innovate..
In the context of market competition in the dynamic lithium battery, CATL is continuously increasing research and development, only 2992 million yuan in R & D investment in 2019, up 50.28% year-on-year..
As of the end of 2019, the company has 5,000 domestic and foreign patents at home and abroad.. In order to promote technology innovation, maintain core competitiveness, CATL has also established a 21st century innovation laboratory, with a total investment of 3.
3 billion yuan, opening the frontier technology exploration in the new energy field, and then invoiching new movable energy. Wei Yuimin, director of the 21st Century Innovation Lab Office, said: "Although we are located in a remote town, we have maintained close interaction with the international cutting-edge research institutions..
"CATL actively and has established cooperative relations, leading or ginseng and formulation of more than 50 domestic and foreign standards, leading or ginseng and formulation of well-known companies, colleges and research institutes.. "Lab spotted on metal lithium ion batteries, all solid-state batteries and sodium ion batteries, etc.
. At the same time, we have to do full-performance batteries to make the battery high-compared, self-control, super fast charge, long life and intelligence management, etc..
"Zeng Yun said. And at the same time, CATL also actively enforces upstream companies..
Why did the incentive mechanism lead the talent CATL to become a dynamic lithium battery industry leader from the industry? In fact, CATL is not a sudden rise overnight, but it is benefited from more than 20 years of deep accumulation of battery technology, more beneficial to a long time for a large number of outstanding talents, which is not related to CATL's advanced incentive mechanism.. The company thinks that many ways to attract talents and retain talents.
. In addition to the treatment of people, the company also pays attention to the cultivation of talents..
Through the company's internal talent retainer mechanism, realize self-hematopoietic function of talent, improve its professional identity and belonging. The company provides employee and the platform of global quality customers, researchers, and has also passed the form of training, supplemented by professional skills certification, to meet the needs of employees to improve their personal abilities, and establish a profession that covers various professional directions. Development channel.
It is this kind of determination and courage to lead employees to go all out, making more than 20 years, and the original people who founded the company were still together.. At the same time, CATL also attracted more and more high-degree, high-tech youth talents, so that the scale and strength of the R & D team continue to enhance.
Wei Yumin is a doctoral student in Xiamen University. As a member of the CATL Research Team, I recall that year, he said: "Those who join this team are most young, but all have a very strong family feelings, hope to make an expert Level of scientific research results, let the country take advantage of the new energy battery sector. "The company's spiritual aggregation in 1999, in the office of more than 30 square meters in Dongguan, Guangdong, the birth of Xinhe Source Technology Co.
, Ltd., Zeng Qun lead the team to open the entrepreneurial course..
The positioning of New Energy Technology Co., Ltd. is to do a thin and short polymer soft bag lithium battery, used to assemble mobile phone and other consumer electronics products.
. However, "The initial situation is that only flowers are not fruitful, no technology, no funds, no market". Deng Jiaoliang, Manager, New Energy Technology Co.
, Ltd., China, Memory. In 2008, the state encouraged the demonstration city to carry out new energy public transport, and supplied a lot of subsidies.
. For a time, almost all car companies have been invested in the development of new energy vehicles, as a direct source of direct power of pure electric vehicles, the demand for car power lithium batteries is also expanded year by year..
Zeng Yun believes that this is a good opportunity. So in 2011, he led the team from New Energy Technology Co., Ltd.
, returned to the hometown Ningde established CATL New Energy Technology Co., Ltd., focusing on R & D and production of electric vehicle energy storage lithium-ion battery, enter the army Power lithium battery field.
CATL from the unknown small pawaist to the industry, the key node is to cooperate with BMW on the BMW530LE project. "It's too difficult!" Even now, Zhu Bo, the head of the project, reminds this task that is almost impossible, will still pinch one sweat..
"At the beginning of 2014, when CATL just involved in this project supplier selection, the Korean battery company has completed the first round of delivery, and the BMW set the deadline for the candidate supplier.. Our team wants to make the battery in 20 days, but also transported to Germany to the client.
. "A core team consisting of more than a dozen technical elites came to life. They took only 2 days to determine the battery design method.
After 3 weeks, finished the battery and immediately transferred to Germany, and did not do battery test. , Eventually adopted BMW battery test. Although a big problem is solved, the real challenge is just beginning.
. In 2014, the dynamic lithium-ion battery development route is mainly based on the lithium iron phosphate material. Although the energy density is more energy density, the entire industry has not satisfied the national standard on the application of the three-yuan material on the lithium-ion battery.
For overcharge requirements, the entire my country's lithium-ion battery industry has not solved the breakthrough method of charge.. In order to solve the excessive problem of the three-dimensional cell, CATL has tried more than 20 ways.
. After 3 months of being worried, a new technical achievement was born..
CATL has solved the problem of filling fire by changing cross-sectional design. This seemingly simple change is actually a crystallization of nearly 40 patents..
This result is applied to all of CATL all three-yuan battery products, followed by the industry, promoted the use of ternary materials on the power lithium-ion battery.. Solve the excessive problem of the three-dimensional cells, realizing the technical shoulders of the Korean battery company.
But truly let CATL products stand out, it is longer than the other party with longer cycle life.. This cell has passed 5,000 charge-free tests to ensure that even more than 80% of battery capacity can be more than 5000 times of complete charge and discharge.
. In the end, this plug-in power cell has successfully obtained BMW recognition, producing nearly 40 patents, forging a group of talents that become a medium-sized column. "Our thinking is not only from the automotive industry, but also the entire new energy industry, such as power generation.
. Now the new energy car is battery, but electricity may still be electricity, and we hope that the electricity stored in the future is from renewable energy..
"Zeng Yun said. At present, the global warming trend continues to exacerbate, and energy green transformation is imperative, and new energy automotive industries will will develop rapidly..
In the face of such changes, how does CATL respond? Zeng Yun told reporters that CATL will grasp the major industrial opportunities, adhere to the three major development directions, one is to achieve alternative to fixed fossil energy by electrochemical energy storage + renewable energy power generation, to achieve replacement of fixed fossil energy, and get rid of the dependence on fire power generation; With the core of the power lithium battery, replace the mobile fossil energy, get rid of the dependence of oil in the field of transportation; three is the innovation application of electricity + intelligent as the core, and can continue to provide sustainable in all industries. , Trusted energy source. CATL is based on science and technology, continues to increase research and development, with the advantages of materials, structures, charging methods, system design, and realize the industry's leading, and explored the combination of electricization and intelligence.
. At present, the company has launched an innovative solution such as intelligent charging station, electric ship, electric wisdom, unmanned mine, is constructing new business based on battery rental, power-saving operations, removal operations, removal operations, recycling, and recycling based on battery rental mode. Mode, build battery full lifecycle service closed loop, promote comprehensive electricity and intelligent process in various fields.
.