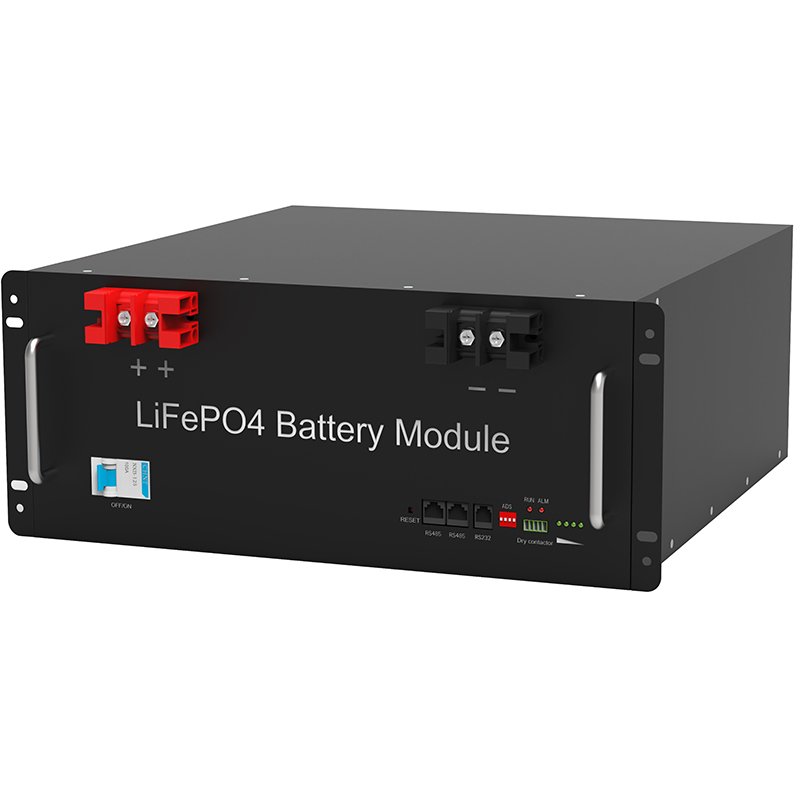 In March, the amount of power lithium battery is still CATL and BYD double peaks, but BYD and CATL are slightly narrow, but is this trend sustainable? We have been behind analyzing. I haven't already appeared for a long time in front of the power lithium battery leaderboard, and I have squeezed into the top six..
This book is a flying integrated old brand dynamic lithium battery manufacturer. Last year, it became a Jiangsu Jintan Local Holdings Company..
More different, the company's supply object has been transformed from the commercial vehicle to a passenger car.. The new energy vehicle average battery installed volume increase this year, the domestic power lithium battery installed capacity is 5.
09GWH, up 132.7% year-on-year, up 126.8% from the previous month.
. The cumulative installed installed installed in the first three months was 12.72.
4% year-on-year.. The output of new energy cars is far less than that of the power lithium battery.
From January to March 2019, the output of new energy vehicles was 104,500, which was only 85.8% year-on-year..
What is the increase in shipments in the power lithium battery? The average bicycle battery installed in March this year is 46.9kWh, and this data is only 30.9kWh in 2018, and the year is 16KWH.
. Of course, this process is also gradual, and the average bicycle battery installed in the end of 2018 is 46.7kWh, only 0.
2kwh this year.. The advantage of the finalization continues to deepen the high speed of the battery installed, is that the production company of the installed battery is constantly reduced.
. From January to March 2018, the supporting battery company is 70, as of March this year, the supporting battery company is reduced to 60. Battery company concentration further improves, in addition to ranking first, second CATL and BYD, the cumulative installed capacity of BYD exceeds 3GWH, the third national high-tech installed capacity is less than 500mWh, and after the company has smaller, there is a polarization development trend.
Future dynamic lithium battery production companies will also further reduce. The concentration improvement is also reflected in the market share of the advantage company..
In March, CATL, BYD two giants, nearly 77% of the total market, of which CATL accounted for 46%, BYD 31%, and the remaining 33 collaborators were divided into 25% of the market.. As two giants, two companies also have a small gap.
As of the end of last year, the amount of CATL installed was 2.02 times BYD, but in March this year, CATL installed volume was 1.4 times BYD.
. BYD and CATL installed gap are reduced, and it is important to shrink by the number of supporting vehicles..
Statistics 2018 CATL and BYD's full-vehicle package, CATL is equipped with 437,000 cars, and BYD is equipped with 225,000 cars. CATL is just about 2 times BYD; March 2019, CATL support 45,000 cars, and BYD has 28,000 units, approximately 1.6 times BYD, and the gap between 1.
4 times the installed volume is very close.. Unlike CATL, BYD's battery is important for production vehicles, which fully depends on its own strong automobile production and sales ability.
This data also has indirectly showed that the increment of BYD's new energy vehicle is rapidly, and the market recognition of BYD new energy vehicles is not small.. This year, BYD's new energy automobile production and sales goal is doubled, and it is expected that CATL supporting vehicles are difficult to double.
. BYD and CATL's power lithium battery shipments are really expected to shrink. Beiqi Shares become the largest customer of CATL, BYD battery is fully digested March Beiqi Shares (for Beiqi New Energy Substance) to produce 6,539 new energy vehicles, the battery installed capacity is 381.
43mWh, temporarily becomes the largest customer of CATL, Geely Automobile 5024 new energy vehicles, installed capacity of 350.65mWh is temporary ranking second. Commercial cars, Zhengzhou Yutong and Zhongtong Bus is listed first, two.
Two bus companies have 311.36mWh, which is CATL two major commercial cars..
BYD is still self-supplied. If it is called an external product, it is currently 9.78mWh, which is only 0.
78mWh, only 0.62% of March, only 0.62%.
. In the strict sense, the battery supply of Huawei special car is not an external supply. Beijing Huayin Special Car Co.
, Ltd. is established by Beijing Sanitation Group and BYD car, including 51% of Beijing Sanitation Group, BYD and Hangzhou. West Lake BYD accounted for 24.
5% shares, so the battery is also self-supplied.. Aviation Lithium Electric Sixth, the multiplier is a maximum supporting model, and compared with February, the ranking of the power will rise, replacing the new energy of Yinlong is among the top five.
As the top five frequent visits, Life Battery is not unstopporated, but China AV is ranked sixth, it is worth noting. Since 2016, China AVC Broad Battery shipments ranked sixth, 2017, in 2018, they did not squeeze into top ten..
At the end of last year, Chengfei integrated the control of China Aviation lithium-electricity to Changzhou Jinsha Technology Investment Co., Ltd., which means that it is a second major shareholder; while Jinsha Investment will become the first shareholder.
Great shareholder and obtain the company's control. After the management rights change, the focus of China AV is also adjusted, and the matching of the commercial vehicle is mainly adjusted as a passenger car..
Statistics of China's lithium-electric installed installed installed, 2018 China Airlines 70% installed capacity in the commercial vehicle area, 30% in passenger cars; but after 2019, its installed capacity in the commercial vehicle area is only 0.15 %, The rest is a passenger car. The development of the passenger car market, obviously played a key to the promotion of the Solution of China China.
The three-yuan battery continues to consolidate the absolute dominance and the battery company's ranking changes, and the battery route is very stable.. The amount of three-yuan battery installed is absolutely dominated.
. The cumulative volume of three-yuan material in March 2019 exceeded 9GWH, which is more than three times that of the lithium iron phosphate ion battery..
Specifically, the ratio of the three-yuan battery in the field of passenger cars is also expanded, and the passenger car accounts for 99% of the amount of three-yuan battery. This data is 94.5% in March last year.
. And this is that the phosphate ion battery is gradually decreasing on the passenger car, and the installed volume in March this year only accounts for 15.7% of the lithium-installed machine of the phosphate.
This is 28.1% last year..
At present, the lithium iron phosphate ion battery is an important set of pure electric passengers, accounting for 56.2% of all installed volumes of lithium iron phosphate ion batteries in March..
The lithium titanate ion battery is only supporting a pure electric passenger car. At present, only Zhuhai Yinlong, which can industrialize in China. The current installed capacity is low, it is difficult to become mainstream in a short time.
. Lithium manganate ion battery has rising potential from October last year, the lithium manganate ion battery begins to be applied to the passenger car, and the installation is better than that. Prior to this, a lithium manganate ion battery was only applied in the commercial vehicle field.
. However, there is only a pure electric passenger car produced by SAIC Datong, a lithium-ion battery, and the battery production company is the Chinese CITIC..
The model is 7 people SUV SAIC Datong D90, a total of 15 outputs, realizing the installed volume 1.1MWH. This year, the lithium-manganese acid lithium-ion battery is about 10% of the total amount of sliced ​​ion battery in the passenger car loader.
. Lithium manganate ion battery route is the most prematured technology route, the most mature technical route, low cost, strong safety, and long cycle life..
Products have been applied to electric vehicles in international cars such as LEAF, Renault Zoe, Mitsubishi I-MIEV. Up to now, Nissan LEAF, which is equipped with a AESC manganese acid, has exceeded 250,000..
The disadvantages of the lithium manganese acid ion battery are poor high temperature performance, and the battery capacity is relatively low.. Affected by domestic policy and technology accumulation, battery production has invested more in three-dimensional lithium-ion batteries and lithium-phosphate ion batteries, and there is no longer to obtain a lithium-manganese acid ion battery abroad.
Pay attention. With the end of the subsidy policy, this situation may change. At present, the power lithium battery company represented by Xingheng Power, Legali, Micro-macro's power, Yapeng Energy, etc.
, is in the longstiranate ion battery, and the future market potential is available.. The three-yuan battery has a tyrant vehicle.
Although the phosphate lithium commercial vehicle is dominated by 99% of the ternary materials to the passenger car, there are more types of batteries optional in the passenger car.. There are currently three yuan materials, lithium iron phosphate and lithium phosphate and lithium manganese acid to choose from, but the three-yuan battery is still mainstream, accounting for 96%.
. The passenger car installed machine in March is 4.1GWH, of which 3.
9GWh, which is 12.9GWh, accounting for 95%, and the nickel-cobalt aluminum (NCA) battery is loaded 35.3mWh, accounting for only 1%.
The NCA battery is a battery produced by the Panasonic affiliated company. All applications in the pure electric car of Xiaopeng brand, a total of 741 cars in March, so the volume is relatively small..
Most of the lithium phosphate ion batteries are used in pure electric cars produced by Jianghuai.. The battery monomer is produced by Guoxuan high-class, and 4079 vehicles have been produced in March.
. In addition, the pure electric passenger car produced by Huachen Xinyuan Chongqing Automobile Co., Ltd.
is the battery monomer produced by Peng Hui power supply. It only produced 1 unit in March..
In March, the commercial car installed machine is 991.6mWh, the battery variety is relatively rich, based on the lithium iron phosphate ion battery, lithium titanate, lithium manganganate, auxiliary. Among them, the lithium iron phosphate ion battery is installed by 867.
3mWh, accounting for 87%; the lithium titanate ion battery is installed 73.4MWH, which is important to load in the plug-in passenger car, pure electric passenger car, pure electric sweeper and fuel power battery, battery, battery The monomers are from CITIC NETA, Yipeng Energy, micro-macro power production, and the overall installed vehicle output is relatively small, 231 copiers. Trimed batteries and lithium-manganese acid lithium-ion batteries are very small in commercial cars, only 4% and 2%.
. Among foreign companies, only Sanyo battery in March achieved effective installation, important for FAW Toyota and Changan Ford inserted models, March installed capacity is 16.15mWh, a larger than 584.
53%. Lithium iron phosphate special vehicle increased year-on-year, the bus market gradually contracted this year, the fastest model is up to 1197% year-on-year, and it is also a second volume of up to 1197% year-on-year. Fast model.
This is due to subsidizes, under the driving of the cost, the lithium iron ion battery is rapidly recovery. The fastest model of the first March is the pure electric passenger car loaded with the three-yuan battery, which is raised from 44.9% to 68.
3%, and the amount of installed percentage of lithium iron phosphate pure electric passenger cars is reduced by 9.9% to 3.0%.
This is because the energy density of the ternary battery is relatively higher than the lithium-phosphate ion battery, and the passenger car is relatively high on the renewal mileage requirements.. Specifically, the pure electric passenger car, insertion passenger car, and pure electric passenger cars are equipped with lithium iron phosphate, and pure electric car, pure electric special vehicle, and pure electric car with lithium manganganate ion battery.
Electric passenger car installed is declining. There are three types of bus types in six types of installed depots, and there are passenger cars, only lithium titanate pure electric passenger cars and manganganate-induced passenger cars market share and remain unchanged..
In the first month of this year, the bus installed is only 17.9%. This data is 24.
8% in 2018. The overall passenger car installed is faster. First, the commercial vehicle market capacity itself is limited, and the other is domestic bus purchases more governments.
Purchase, this shows that new energy vehicles have transitioned from demonstration to transition to end market. Overall, under the influence of subsidizes, the power lithium battery market gradually turns rationality, and the technical route selection is also higher in the direction of cost-effective and stronger safety.