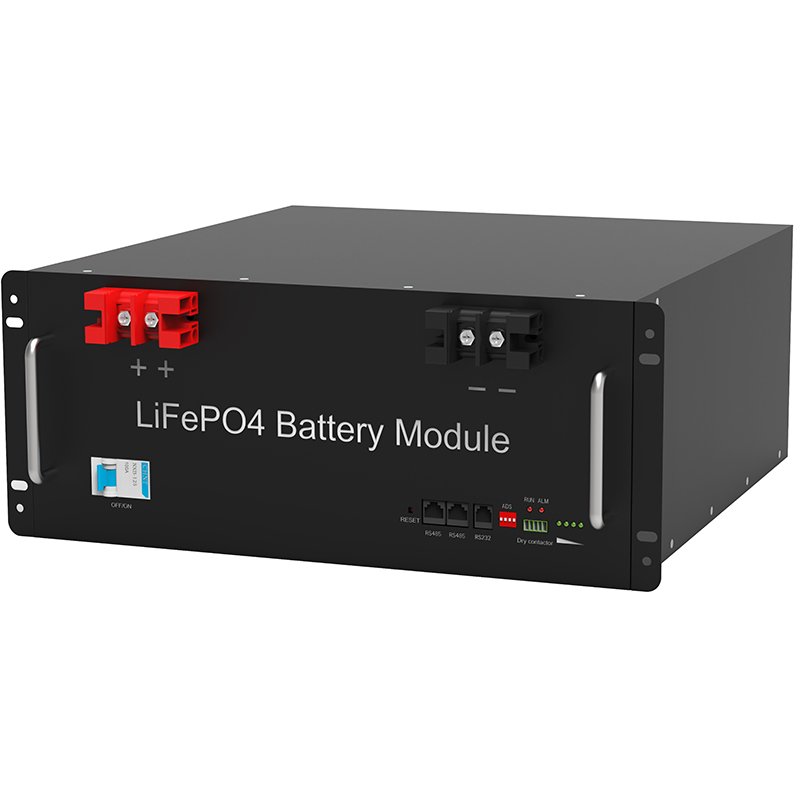 my country's new energy automobile industry, how to use the roar advantage to achieve a truck, break the traditional fuel-saving era by Europe and the United States, the main industrial chain benefit distribution, becomes the current industry discussion and the most concern. Recently (December 3), the Ministry of Industry and Information Technology announced news, in order to promote the high quality, sustainable development, the Ministry of Industry and Information Technology in the Department of New Energy Automotive Industry Development Plan (2021- 2035) "(Draft for Comment). There are two important expressions on new energy vehicles.
There are two important representations worthwhile: First, by 2025, the market competitiveness of new energy vehicles should be significantly improved, and the key technical fields such as power lithium batteries, drive electricity, in-vehicle operating systems have achieved significant breakthrough. Second, the average power consumption consumption of new energy passenger cars is reduced to 11.0kWh / 100km.
Thus, in a key position of the power lithium battery in the intelligent and new energy vehicle industry chain, the top-level designer of the industrial policy refers to a higher strategic level.. my country's new energy automobile industry, how to use the roar advantage to achieve a truck, break the traditional fuel-saving era by Europe and the United States, the main industrial chain benefit distribution, becomes the current industry discussion and the most concern.
In the international domestic market, Sino-Japanese and Korean batteries represented by Panasonic, Samsung, LG Chemical, and CATL, and invested in huge research and development, the domestic smaller or new battery factories followed the pace, such as the Great Wall's honeycomb new energy ambitious And planned to go public in 2022, BYD is looking for independence of the power lithium battery business, is expected to be split in 2022. Car enterprises transition electricization, dynamic lithium battery demand has increased, and all kinds of companies are almost impressed by Muquay, trying to lead one step and do not be subject to people..
Review the past 2019, the new energy car power lithium battery rivers and lakes can be described as a wind. China-Japan and Korean collar run, TSLA's upper relevance has been rapidly developed by more than ten years, and the power lithium battery international supplier TOP4 is basically in the middle, Japan, and Han three countries. The power lithium battery businessman with global supply capacity is CATL, Japan's Panasonic Electric, South Korea LG Chemistry and Samsung SDI.
Only one year in 2019, these giants expanded from the factory, expanded production, and strive to remain unbeaten in the field of power lithium battery.. It is predicted that by 2021, Panasonic, LG Chemical, Samsung SDI, CATL, and SKI output will exceed 50GWH, and five major dynamic lithium battery suppliers will occupy 80% market share, and by 2025, LG chemistry will ultra-CATL Be the first of the five major battery manufacturers.
Korean Battery Manufacturers SK Innovation (SKINNOVATION, SKI) plans to invest $ 1.05 billion (about 7.382 billion yuan), built an electric vehicle (EV) battery manufacturing plant in Yancheng, Jiangsu Province, will become SK innovation in my country's second Home Electric Automotive Battery Manufacturing Factory.
Previously, the company also has a battery factory in Changzhou, Jiangsu Province.. Japan Panasonic Electric Company announced November 28 that will exit the semiconductor business, the relevant plants, facilities and shares will be transferred to the company New Tang Technology, the total price is about $ 250 million, which is expected to be completed next June next year.
. A few days ago, the chemistry of Korean battery manufacturers was conducting a preliminary study, and plans to invest 2.3 billion US dollars (about RMB 16.
2 billion), establish a comprehensive battery plant in Indonesia.. In our country, it plans to invest 1.
2 trillion won (about $ 1.07 billion) before 2020 to expand its two battery plants in my country to meet the growing global demand..
After CATL became a dynamic lithium battery unicorn, its research and development and expansion have further accelerated. CATL plans to significantly improve the production of German factory, and the German factory will become the world's largest battery factory..
CATL German battery production base manufactured by the BMW, also serves the public, Daimler, Jaguar Land Tiger, PSA, etc.. As for the special TSLA, there is a variable, not only because of its Shanghai Super Factory, the battery supplier has not been determined.
. In addition, maybe in the future, Tsla's own power lithium battery will also start selling, and will add uncertainty for competitive battery market..
Public staff, BMW abandon the "resistance" international car giants, the public is the most radical of electricity strategy. According to the plan, the Volkswagen plans to deliver 22 million pure electric cars in 2028, more than half of them will be manufactured in my country..
It is expected that the annual production requirements of the Volkswagen Group in Europe will exceed 150 gigaby (GWH) in 2025. By 2025, the Audi of the Volkswagen Group will launch more than 30 electric models, 20 of which will be Pure electric car type. In our market, by 2022, Audi will put 10 new SUV models, including 7 domestic models and 5 pure electric vehicles.
. Get rid of third parties supplier control, master the power of electric vehicles in their own hands, so that the public board is determined to promote huge investment for electric transformation. To this end, the public self-built battery plant is a chapter.
Volkswagen invests about 1 billion US dollars and Northvolt to develop battery production, and form a lithium-ion battery joint venture with 50:50 equity, and establish an initial production of 16GWH in Germany. Lithium battery factory. Northvolt is a battery startup from Sweden.
It is founded by TSLA executives, which is considered to be a competitor against European and CATL, Samsung and LG chemistry.. Its goal is to build Europe's largest lithium-ion battery factory, reaching 32GWH to 2023 years.
. The Volkswagen's old opponent BMW purchased a battery pack worth 73 billion euros from CATL, and this order added nearly doubled the battery pack purchased by the BMW Group last year. In addition, BMW has also from South Korea Samsung SDI.
Order the battery pack of $ 2.9 billion, two contracts have a total of 10.2 billion euros to ensure the supply of BMW's products in the battery pack when electrified transformation.
Recommend CATL, the Great Wall BYD To split the Evergrande new energy of the Strong Guangzhou Auto Show, I have just held a signing ceremony, in the beginning of this year, I will have an energy source of 1.66 billion stock powered lithium batteries, and share the shareholders. Another important layout completed in the new energy vehicle industry chain.
At present, Qiqiang Energy has four major production bases in Shanghai, Jiangxi, Guangxi, and Jiangsu.. After the Evergrande is the master, it will quickly expand the company's production scale.
It is planned to establish multiple annual output 60GWH superfoils within 10 years to meet huge market demand.. The self-owned car company, Sheung Yang, Sheung Yang, has a subsidiary of Hengyuan, and at the same time and LG chemistry, CATL set up a joint venture company.
. Great Wall's honeycomb energy, Changzhou factory is built according to the production of three-yuan 811 lithium-ion battery, and can be compatible with 622,523 three-yuan lithium-ion battery production, three batteries will be put into production in the first half of next year..
High-profile Great Wall BMW joint venture projects beam auto domestic mini will also supply batteries by honeycomb energy. At present, the products of honeycomb energy have been evaluated by Geely, Chery, Guangqi, FAW, Dongfeng, Wei, Beiqi and other companies. Feedback is very good; in Europe, honeycomb energy has passed PSA evaluation, Audi, Daimler is also evaluating middle.
Honeycomb plan will declare the curator's board in the second half of 2022. Undoubtedly, BYD's power lithium battery missed the first high-speed development due to the strategy of not being sold before..
Today, like a dream, BYD battery began to sell. Wang Chuanfu, Chairman BYD, said that it will be resolved on its battery business before 2022..
In 2017, BYD's global installed capacity was 7.2GWH, the world third, 2018 new energy vehicle power lithium battery and storage battery installed capacity is about 13.373GWH.
It is expected that the total amount of accumulated installed installed in 2019 is approximately 11.152GWH, slightly lower than the 2018 annual installation machine..
It has been reported that BYD is promoting the power lithium battery project of Salzgite, Saxony, Germany.. It is understood that it will invest 1.
2 billion euros (about 9.26 billion yuan), completed the construction of the first battery plant in Germany at the end of this year, starting production in next year. According to the plan, the total production of BYD power lithium battery is expected to reach 60GWH in 2020, if the plan is implemented as scheduled, another battery field unicorns will not be BYDo.
Write in the last: In 2019, some people in the power lithium battery are self-built someone to buy someone procurement. In the next 3 to 5 years, the production of powered lithium battery will be mad, and the industry wash further exacerbates. Who can laugh at this war without smoke? Finally, can my country's battery companies improve competitiveness in shuffles, can the BYD battery will re-retrans back the market after export, CATL how to expand the results, whether the European battery factory will break the situation in China and Han Mao, a series of market puzzles need to find an answer.
At the same time, the Ministry of Industry and Information Technology "New Energy Automotive Industry Development Plan (2021-2035)" (Draft for Comment) Two rounds of power batteries coexist, so that the company expands the scale, whether the lithium battery production layout produces excessive production, there is also a certain concern. .