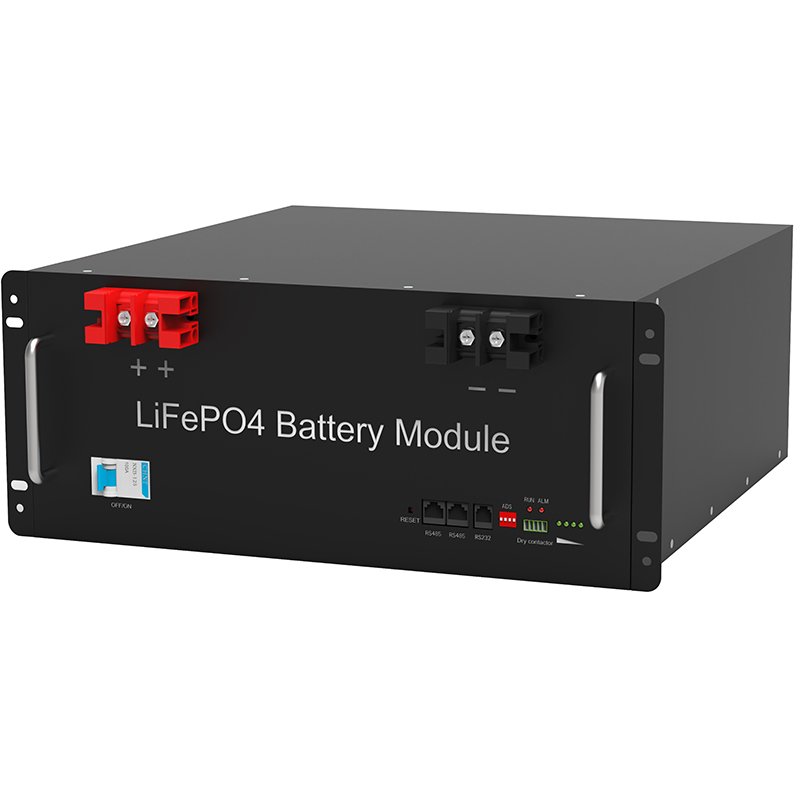 Statistics show that the new energy passenger car sales reached 16,500, of which 13,300 vehicles were sold in the pure electric passenger vehicle, an increase of 110% year-on-year; 3,210 plug-in hybrid passenger cars, a year-on-year drop 15%. Compared with January, the number of production and sales in February increased significantly, and the new round of rising period of power lithium battery company is coming..
At the time of the new round of investment expansion in the power lithium battery industry, the dynamic lithium battery company frequently won the huge order, the binding strategy between the company seems to be more fierce than the imagination.. The following is a large order inventory of dynamic lithium battery companies in February: Shenzhen Watma signed 1.
3 billion power lithium batteries on March 7, reporters from my country Hengtian and my country Watema New Energy Automobile Industry Alliance Strategic Cooperation At the press conference, Hengtian Group subsidiary Hubei Xinchu Feng Automobile Co., Ltd. and Denui Voyan Free-owned Subsidiaries Shenzhen Waterma Battery Co.
, Ltd. signed a cooperation agreement, 2017 proposes about 20,000 sets of power lithium batteries , Total price exceed 1.348 billion yuan.
According to the data, Shenzhen Watma Battery Co., Ltd. is one of the first companies that have successfully developed new energy vehicles in China, automobile launching power, energy storage system solutions, and take the lead in achieving large-scale production and batch applications.
. This is the first large number of new energy electric commercial vehicles since the spring of 2017. Rilevo can be said that the procurement contract signed by Hubei New Chufeng is limited in 2017, and the signing of this contract will have a positive impact on the company's current performance and help to further consolidate Watema in the automobile power lithium-ion battery.
Advantages of the industry. According to both parties to sign the agreement, the 2017 Waterma Innovation Alliance and Hengtian Group jointly forms the operation team, jointly carry out the development of the vehicle design and pure electric motor traffic, jointly selling 20,000 yuan to the market to sell 20,000 units of Watema Innovation Alliance Member Corporation The system's pure electric commercial vehicle is the first cooperation target, involving 38 billion yuan. In addition, both parties agree: Watma Innovation Alliance Member Company should prior priority, use and promote Hengtian Group to equip the pure electric commercial vehicle products of the battery system of Watma Innovation Alliance, from May 2017, monthly purchase, use And promote pure electric commercial vehicles not less than 2,000 vehicles.
In the next few years, according to the needs of new energy auto market, it will increase cooperation, develop, production, and promote more pure electric vehicles.. Guoxuan High-Tech Signaling Zhongtong Bus 1330 million Dollar Lithium Battery Order March 1, 2017, Guoxuan High-Less Notice shows that its wholly-owned subsidiary Hefei Xuan Gaoke Power Co.
, Ltd. (hereinafter referred to as "Hefei Guo Xuan" ) And Zhongtong Bus (000957) sign "2017 Power Lithium Battery Procurement Contract". Zhongtong Bus is proposed to purchase a pure electric passenger car in Hefei, 5700 sets of powerful lithium battery pack, with a total contract of 1.
329 billion yuan.. Guoxuan Society believes that the signing of the contract will help further consolidate the advantage of the company's power lithium-ion battery industry, while continuously optimizing customer structure, continuous expansion market, achieving a good demonstration effect of strategic upgrading.
This contract amount accounts for 48.39% of the company's 2015 audited operating income. Due to the distribution method of delivery, the delivery time is in 2017, it is expected to have a positive impact on the company's 2017 operating results.
. According to the 2016 Performance Forecast, the company has achieved the total operating income of 4.758 billion yuan during the reporting period, up 73.
3% year-on-year; the net profit attributable to the shareholders of listed companies is 1039 million yuan, up 77.79% year-on-year. Wanjin received SAIC EAC $ 1 billion battery order Recently, A123, Wanjinyi two three won the value of Supervast use of more than $ 1 billion new order – 2.
6 million sets of 48 volts superipulates lithium iron battery (hereinafter referred to as 48 volts new products). A123 is already in the industry, no doubt, he is the world's largest supplier of low-voltage lithium-ion batteries..
As early as 2001, nanophophosphate patented technology was obtained under the development of the market. The requirements for lithium-ion battery 48 volts under low temperature and high power characteristics were continuously improved, requiring a life cycle for last five years..
The A123 is also closely cultivated with a 48-volt product, which consists of 14 8-time battery. The battery height is 96 mm. The battery power density is 3 kilowatts / kg, the battery power density is 2 kW / kg.
Its research and development can make the bicycle fuel consumption of about 15%, which has played positive significance for energy conservation and emission reduction, leading the new development of microcarriage dynamic lithium battery industries.. This and SAIC's general cooperation order is also the 48 volt premium phosphate ion battery.
After acquiring the United States a123 in the Universal Group, A123 has played its own unique product advantage, and quickly opened the market.. At the same time, the bilateral R & D resources are integrated, and the technology has also gotten into a floor.
. At present, the important products of Wanjin One and Seconds Third Company are divided into four blocks, of which one is a hybrid lithium battery, including 12V boot battery and 48V microcarriage..
CATL teamed up with NEVS to sign 200,000 battery supply protocols According to Auto News Website Electrek, my country's lithium-ion battery manufacturer, CATL and Swedish automakers Nevs signed battery supply agreements, CATL plans to build several TslagigaFactory level large batteries in the next few years factory. CATL New Energy Technology Co., Ltd.
(ContemporaryampeRextechnology Co., Ltd.) relative to the next show.
In 2016, the company's lithium-ion battery has been added three times and realized leapfrogging rises.. The company also plans to increase the production of 50 gigab to 2020.
. If the company can achieve the above-mentioned production target as planned, CATL will become the world's second largest battery manufacturer after TSLA-Panasonic..
Guoba Electric Vehicle Swedish Co., Ltd. (NEVS) is Saab, in order to realize the delivery goals of my country's electric vehicles, CATL and NEVs signed battery supply agreements.
Recently, NEVS has received the qualifications of the construction of the new electric vehicle factory in my country, with an annual output of 200,000 units.. About this Swedish company, 200,000 production means a lot of battery demand.
In fact, the battery demand for this 200,000 electric vehicles is more than the battery production produced by the entire country in Sweden.. At present, NEVS has started battery production by means of Zab original manufacturing assets.
. After the supply agreement has been signed with CATL, CATL's battery products will resolve the worries of NEVS, thereby ensuring that orders can be completed smoothly..
NEVS Chairman, Kaijohanjiang, said: "CATL's supply capacity and battery advanced technology allow us to shorten products into the market waiting time to complete our quantity and quality needs.. In the end, CATL's related experience and operation networks in China will benefit from my country's customers in China.
. "Nevs expects my country's factory will start operation at the end of 2017, the real production will be released..
CATL's battery products are important for compositions of lithium iron phosphate and nickel-wateng manganese (NCM) columnar battery cells, mostly for electric bus production.. But with Nevs' partnerships will enable the company's products to successfully enter the passenger car market.
. Due to the recent company, a new round of investment was carried out in order to expand production, the company's market value is about 10 billion US dollars..
Gree Electric and Zhuhai Yinlong signed a cooperation agreement involving nearly 20 billion yuan Gree Electric (000651) on February 21, in order to cut into new energy vehicle industry chain, energy storage and battery manufacturing equipment, to build new industries Point, Company Jihai Yinlong New Energy Co., Ltd. (hereinafter referred to as "Zhuhai Yinlong") signed "Cooperation Agreement", both sides and its sons, branch uses their own industrial advantages, in smart equipment, mold, casting, car air conditioning, Cooperation in the fields of motor electric control, new energy vehicles, energy storage.
The notice shows that under the same conditions, one party prides procure the other product and purchases the other party's service.. With an annual period of one cycle, the two sides mutual priority procurement and total amount do not exceed RMB 2 billion.
According to the data, Zhuhai Yinlong's 2016 operating income is 7.898 billion yuan, net profit is 836 million yuan, as of December 31, 2016 is 19.13 billion yuan (the above financial data is not audited).
.