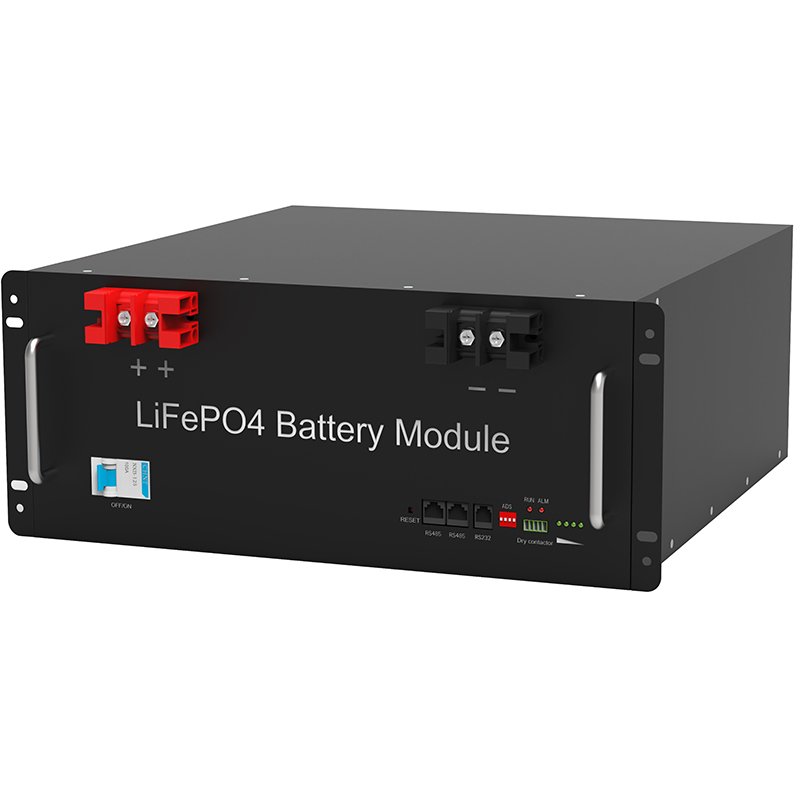 "Influenced by multi-factors, it is expected that by 2020, my country's powered lithium battery companies will reduce them to twenty or thirty families.. "In the next few years, it will be a very difficult period of my country's motivational lithium battery industry chain.
. "New energy car production and sales have encountered" four-dimensional drop "in June this year, and the decline has continued to expand the trend. As a new energy vehicle" heart "dynamic lithium battery industry, it is impossible to prevent impact.
my country's Chemistry and Physical Power Supply Industry Association's dynamic lithium battery application branch announced data released, October This year, my country's power lithium battery installed capacity is about 4.07GWh, a year-on-year decrease of 31.35%, and the power lithium battery installed capacity has dropped year-on-year.
. Tough moments, how do the power lithium battery companies cross this hurdle? The results of the "Ice and Fire Two Days" knockout upgrades from June 26th, new energy car national subsidies halved, local subsidies canceled, the company's energy density threshold is greatly improved, the power lithium battery company accounts accounts and bad debts The risk is added, the operation pressure is increased. "Due to the conduction of downstream new energy car enterprises, the prices of upstream materials are high, the profit margin of the power lithium battery company is severely squeezed, and the struggle is struggling in the clamp, and the market ship further intensifies.
. "At November 15th, in Tianjin, the 4th Power Lithium Battery Application International Summit, my country's Chemistry and Physical Power Supply Industry Association, Liu Yanlong, pointed out. Data show that in June 2018, the power lithium battery company with installed data on new energy vehicles has 85, and this year, this data drops to 69.
That is, since this year, there may be 16 battery companies have exited the new energy vehicle area, or at least quit this year.. Liu Yanlong uses "Ice and Fire Two Days" to describe the performance of current power lithium battery leading companies and other companies.
From January to October 2019, the first 10 power lithium battery has a total market share of 88%. CATL is nearly 50%, and the two companies in CATL and BYD account for more than 70%. The oligarch effect is more obvious.
. The previous two head companies continue to improve, meaning that the surplus market space is reduced, the competition between the company is also hot. "Second, the pressure of the three-ladder dynamic lithium battery companies is getting bigger and bigger, ready to be eliminated.
"Liu Yanlong said. Promote the upgrade of the power lithium battery industry knockout, and the continuous addition of foreign brands on my country's market. Japanese and South Korea battery giants LG chemistry, Samsung, Panasonic and other renewed my country's market, TSLA is in Shanghai Building, etc.
, will promote the power lithium battery industry to form a new competitive pattern.. Liu Yanlong believes that by multi-factors, it is expected that by 2020, my country's powered lithium battery company will reduce to twenty or thirty families.
. Walking with cautious route, in a severe market environment, the development of dynamic lithium battery companies has become more targeted, and more cautious, start trying to find suitable segment based on their own advantages, early layout and action. "Yi Lithium can always pay attention to the development of the market, strictly control the risk, do not pursue unlimited expansion, focus on the solid products, the current soft bag three-yuan battery has entered the vehicle factory system, and delivered batch delivery.
"Billion Lithium Chairman Liu Jincheng said. About the leading company CATL in the dynamic lithium battery area, continuous technological innovation has become an important weight that is winning in fierce competition..
"Power Lithium Battery is a capital intensive, technology-intensive industry, must increase innovation investment. In the past three years, CATL R & D investment has accumulated a total of 5 billion yuan, and the number of patent applications is over 4,800..
"Assistant Meng Xiangfeng, chairman of CATL. In view of the pressure of the effect, many power lithium battery companies turn their attention to the lower cost of lithium iron phosphate ion batteries. For example, BYD plans to launch a new generation of phosphate ion batteries in 5- June next year.
The volume is 50% higher than the energy density, the life is 8 years, 1.2 million kilometers, and the cost has dropped by about 30%; Guoxuan high school has completed phosphoric acid The product upgrade of iron lithium monomer energy density 190Wh / kg, supporting passenger car system energy density up to 140Wh / kg, can meet the new energy vehicle more than 400km battery life mileage. Business diversification is another path for power lithium battery companies to improve market competitiveness.
The reporter found that this year, many power lithium batteries have been competed into the energy storage market, CATL, Nandu power, Bike battery, and powerful batteries, most of the energy storage areas. Long-term planning, and achieved certain results. In addition, in other areas of electricity, such as electric ships, electric construction machinery, electric aircraft, and artificial intelligence market, intelligent wear product market, dynamic lithium battery recycling field, and dynamic lithium battery companies also accelerate new business development models.
. After many years of rapid development, the China's power lithium battery industry has achieved great progress in my country's powerful lithium battery industry, whether it is the raw material supply, and the technical level..
Subsidy and market competition intensified, more inverting the technological innovation of lithium battery. The reporter learned that CATL has introduced a new CTP high integrated power lithium battery development platform this year, saving the battery module assembly link, more than 40% of the number of parts of the traditional battery pack, 50% production efficiency, helps significantly reduce the battery manufacturing cost. Honeycomb energy research and development of non-cobalt-free materials and tetramarital materials, new batteries, cycle performance better than high-nickel-based lithium ion batteries, better heat resistance, less air, and higher safety.
How to balance the capacity and safety, always the "pain point" of the development of the power lithium battery. Chen Ping, Vice President of the New Technology Research Institute of Beiqi Group, believes that from the perspective of the vehicle factory, everyone's focus on the power lithium battery is still concentrated in safety, life, power, cost, convenience, service life, etc. Aspect, where security is the most foundation, but also the most important requirements, should not be ignored for the pursuit of high proportion of energy.
Wu Feng, the academician of our engineering, further pointed out that the safety performance of the power lithium battery is the basic guarantee of the entire application system security, but the security issues of new energy vehicles cannot be simply completely blamed, and all links are jointly promoted.. The industry believes that although the development of "cold winter" is developed at this stage, automotive electricity is a general trend.
With the new energy automotive industry, the power-driven drive is dominated by market demand, the power lithium battery industry will gradually return rationality. Turn to high quality development. "In the next few years, it will be a very difficult period of my country's dynamic lithium battery industry chain.
To put quality and safety in the first place, the entire industrial chain cooperation is cooperated, and the difficulties are. Liu Yanlong pointed out. Many industry insiders have to promote the close link between power lithium batteries, parts, equipment, and vehicle and other industries.
Promote the development of the whole industry chain association to achieve healthy and sustainable development of new energy vehicles and powered lithium battery industries.