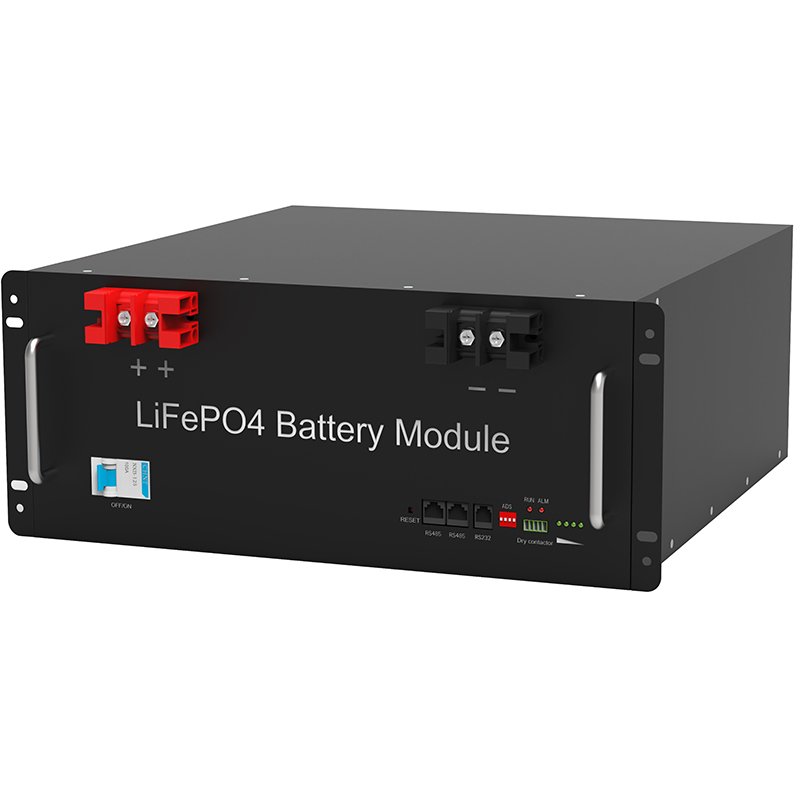 "This year, the epidemic impact is very large, there have been some impact on the entire new energy auto market, which is adjusted from 25% to 20% from the 2025 new energy vehicle sales target.. "Recently, Ouyang Ming high in the relevant meeting, the current market is better than expected, it is expected that the production and sales volume of new energy vehicles this year will not change much compared to last year, and it is important for private purchase, product structure More abundant.
When the new energy car started to industrialization, the relevant personnel have proposed the industrialization strategy of "two squeezes", that is, drive from both large bus and microches, gradually squeezing into the middle of the car market.. Now, the new energy industry enters the new "two squeezes" pattern, that is, two high-end and economical electric vehicles, squeezing into the middle price model.
"The new pattern is looking forward to the industry. When TSLA enters into our market, the state uses very open attitude, and the current policy is correct..
On the one hand, many consumers have canceled their doubts; on the other hand, my country has accelerated progress.. "Ouyang Ming is high if it is said.
From three aspects to ensure that battery safety is developing steadily in new energy vehicles, battery safety is still focused.. Ouyang Ming highly called, the important way to respond to safety issues is to solve from the three aspects of intrinsic safety, active safety, passive safety.
. The so-called security is that battery safety is designed, manufactured, so it is necessary to improve the safety level from the perspective of design, manufacturing, which is the safety, also called "essential safety". "When you design a battery, the mechanism of thermal out of control of the battery is not very familiar, especially when the material system changes.
. Now the thermal out of control of high nickel ternary batteries is basically clear from the scientific level..
Ouyang Minggao pointed out that there is currently no problem with energy 250 watt / kg or less, and the focus is 300 watt / kg high-nickel ternary batteries.. Although it can meet the standard in the laboratory, this is not equal to the quality control of mass production, and there is a process, and it is expected that these two years can be done.
. The active safety of the battery is controlled by the battery management system, and the boundary is controlled by the battery management system. Do not appear unauthorized, the situation of the boundary will occur, etc.
. In response to the problems in this stage, Ouyang Ming high pointed out that "the control, monitoring and management of active safety is undertaken, but the whole vehicle factory has not fully in place, the whole vehicle factory does not engage in battery Most of the initials are made by the battery factory. The vehicle factory assumes this responsibility, there must be an adaptation process.
Probably two years. "Passive security is requested that once the battery is thermostable, let it cause accidents..
At present, the battery accident has not hurt people, but the burning has a big effect.. Ouyang Minggao pointed out that now is to do the battery without burning through passive safety.
"Of course, some extreme cases, such as battery packs and well cover collided, this is unable to prevent. In more case, let the thermal out of control are not burnt..
From the perspective of technical perspectives, from engineering angles, from large-scale application perspectives, currently occasionally occasionally, but will be less and less. "The three-dimensional lithium-ion battery and lithium iron phosphate should be balanced this year, and another topic that has received attention is the dispute between three yuan lithium-ion batteries and lithium iron phosphate technology routes..
Lithium iron phosphate can't be used for the car before, it is important to be low volume than energy. The same volume can't install enough battery to get it to 400 km or more. Today, the blade battery and other techniques have increased the volume of lithium iron phosphate ion battery to more than about 50%, plus itself having high safety performance, long service life, relatively low cost, so sales have a substantial rebound.
. The quantity of lithium iron phosphate ion battery in the last three months is more than 100% year-on-year..
"It is not to say that the three-yuan lithium-ion battery is not good. It is necessary to balance the development, and the three-dimensional lithium-ion battery and lithium iron phosphate must have to further increase the energy on the basis of safety..
"Ouyang Minggao specially pointed out that my country's battery is very good, exported exports, but the whole world is impossible to use my country battery, so technical competition, technology competition will never continue. The EU is ready for 2025 to achieve all of the battery. "So we must constantly improve technology, technology innovation is endless.
"Foreign countries have forecast for global battery development, 2030 global dynamic lithium battery installed capacity is approximately 2900GWH, which is nearly 30 times in 2018.. Ouyang Minggang further expects that my country's market will rise by 10 times in the next 10 years of lithium battery, and may rise 20 times to 2035.
. This means that the power lithium battery technology and industry will be greatly available..
Fuel Power Battery Technology Industry Chain has established a hydrogen energy fuel power battery in my country, this year is also a year of fire. In the past two years, my country's fuel power cell has achieved great progress, compared with five years ago, there has been a substantial increase in performance indicators..
"Ouyang Ming highly said that life is 300% compared to five years ago," 13th Five-Year Plan "is 3,000 hours, and now is generally 12,000 hours.. Fuel Power Battery Technology has been established in my country's industrial chain, air compressor, fuel power battery film and other prices have also dropped sharply.
Ouyang Minggao pointed out that the fuel power battery industry is not a small industry, the company is chasing me, the whole car product, my country's related business car products have been flattened abroad, and even achieved transcendence. He expects that the hydrogen-fuel power battery car in the next few years, whether it is scale, or the level of magnitude..
Regarding the end of this year, it realizes 8,000 to 10,000 units of hydrogen fuel power battery car promotion indicators. Ouyang Ming high, or confident. He pointed out that once the national hydrogen fuel demonstration promotion project started, it is estimated that next year will take off.
. However, the hydrogen station is currently imported in some key devices..
Ouyang Ming high revealed that the Tsinghua team recently led to the Winter Olympics, the hydrogen can travel demonstration project, has always coordinated hydrogenation station and hydrogen safety.. Unlike pure electric cars, hydrogen safety is more absent in the car, but to pay attention to hydrogen energy storage and transportation, these must enter the enterprise of large energy companies.
At present, Sinopec has announced that Hydrogenation facilities are established in the national gas station.. Ouyang Minggao admires, the technical research technology of fuel power cells, my country has to strengthen, such as compressors, foreign ionic compressors, do not.
Now the global and hydrogen infrastructure related companies have basically entered my country. my country's fuel power battery development is still necessary to use international strength..
"Winter Olympics, Beijing, Zhangjiakou must build 30 hydrogenation stations. Order has been completed, it will be all in place before the end of next year..
"Ouyang Ming high, the next step is thinking about the development of a long-distance card with a hydrogen-fuel power battery, how is its core problem to achieve economic?. At this stage, charging and electrification are not, that is, the relationship is charging and electrifying and electrifying. It is also very "hot" topic this year.
. Ouyang Minggao believes that both at this stage are not. "Sports and electricity, at this stage, it is good to increase sales, because users don't have to worry about battery expensive, battery life is not long enough, battery is not safe enough, how to handle battery processing.
"Ouyang Ming highly called, regarding commercial vehicles, whether it is a big business car or a business car, taxi, in principle, power-on is a nice business model. But for private cars, the best way to look at the best way is still charging, including usa at home or unit slow recharge (in the future), highway long distances, etc..
The reason why he gives it is to see the development of V2G and high-power fast charge technology.. Now that the country network has begun to charge the V2G car network in Beijing test, the private car is charging at home, and the car network is charged to spend money, but you can also sell electricity.
. Volunteers of existing bus networks have been charged and selling electricity balancing, even make money. If the future can be popular, the user may not be willing to bring the battery to the rental company.
. In fact, now Europe has implemented 350 kW high power fast charge. Domestic also develops ultra-fast charging systems, for a 600-kilometer car, 5 minutes can make two hundred kilometers of electricity, which can be technically realized, and this unfull rapid replenishment does not affect battery.
Safe and life. Where is the most meaningful? Ouyang Minggao believes that in long-distance heavy trucks. In his view, this year may be the first year of truck electricization, the bus has basically realized electricization, and the next increment is important in the truck.
Ouyang Minggao specially pointed out that the change for the sedan is a preparation option, but about the truck is a must. "New energy car future development is better than we imagined. "Ouyang Ming high, there are foreign institutions expect that 2030 global pure electric vehicles will be between 30 million to 3,500,000 vehicles.
. In accordance with the 2030% of the 2030 new energy vehicle, my country will reach 35 million cars, and new energy vehicles will also exceed 15 million vehicles..
Although the specific numbers and practical may be different, it meets the trend. Ouyang Ming high emphasizes that the focus of new energy vehicles is new energy. It is just to say only electricization, no energy, in carbon emissions, carbon neutrients, must transform new energy, new energy vehicles should use new energy.
At present, my country's carbon net emissions is 10 billion tons, equivalent to the global carbon emissions indicators prescribed by 2050 Paris Conference.. In 2060, it is necessary to realize the carbon neutralization, carbon is a net emissions to zero.
This first relies on the evolution of the energy system, and the energy system's decapitation should rely on new energy vehicle energy, this is the next step new energy car's goal.. Driven new energy revolution with new energy vehicles to achieve high quality development.
"If we use the new energy car to drive the new energy revolution, traditional automobiles, energy, chemical industry will happen to change the change in the sky, and truly realize that the car is replaced by the carriage.. "The last, Ouyang Ming is high.
.