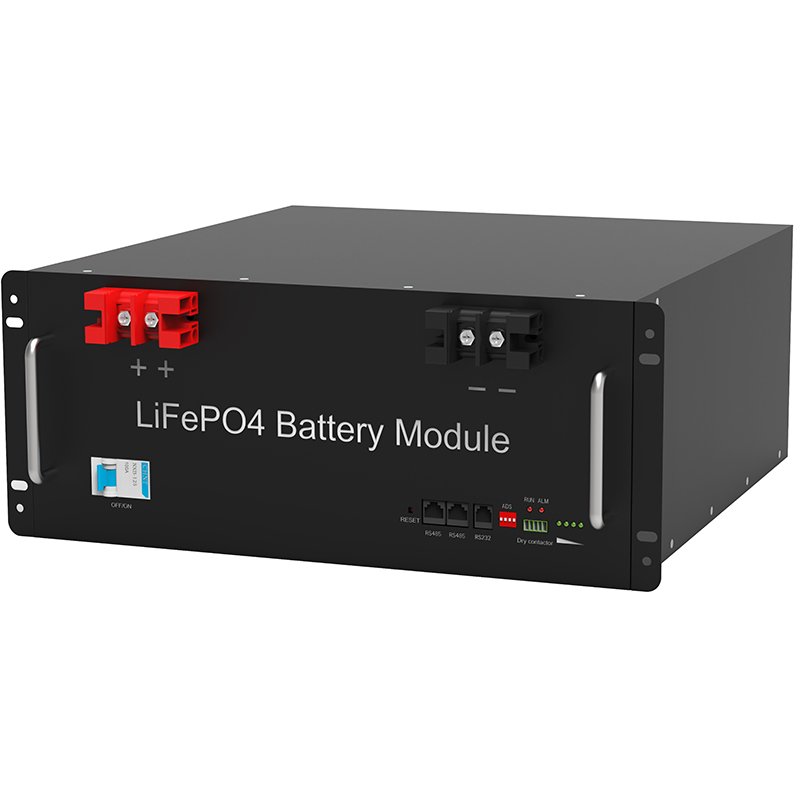 2018 my country Auto Forum 4-26 official opening. The theme of this forum is: new era, new trend, new strategy. The host of this forum is the deputy secretary general of the my country Automobile Industry Association, and the Secretary General of my country Auto Forum Organizing Committee.
Lin Qi, chairman of Shanghai Rehabilitation Energy Technology Co., Ltd., published the theme speech of "commercial exploration and market opportunities for fuel power battery vehicles" in the "After-subsidy era, new energy vehicle development bottleneck and solution" sub-forum.
The following is the meeting on-site shorthand to finish: Lin Qi: Hello, although the time is limited, but as a fuel power battery car is different from today's all-in-one, I think it is a more than ten years of developing relative mature storage battery cars. This industry. Today, I will introduce yourself, I am Lin Qi, from the reshaping technology.
Today, my speech is "commercial exploration and market opportunities for fuel power battery vehicles". The well-known fuel power battery system is a set of power generation systems, which is electrochemical reaction in hydrogen and oxygen, and is discharged..
It has three characteristics: zero emissions, high energy density, high volume specific power density and high quality specific power density; third is long life. Let's take a look at the past year, especially in China, especially in my country, what happened in the fuel power battery industry. In fact, in the past 20 years, the fuel power battery has been technically developed and explored, whether it is North America or Europe or Japan, and has never given up the development of fuel power cells.
. In 2005, Toyota launched the first commercial fuel power battery car to the industry a strong agent. From 2015, it has been last year, in fact, this industry has changed a lot.
. In the past year, the amount of investment mergers and acquisitions in the global capital market has exceeded 10 billion, which may not be a particularly large number, but about the fuel power battery is a very large number. More critical is the size of the investment mergers and acquisitions of more than 10 billion yuan, my country has more than 9 billion, indicating that in the capital market, the fuel power battery industry has got the capital market, especially the concern of my country's capital market, and more The more industrial capital, including financial investment, listed companies concerned in this industry, including Xiong Shuo shares like my country, Ocean Motors, San Shuo, Zhongtong, Youfu Shares (sound), in this industry Have investment, including investment in the country.
More famous is the Ocean motor investment in Canada's 37-year-old fuel power battery industry Thai Bad power system, becoming its single first major shareholder. Talking about this piece of capital market, in fact it is a signal, let's take a look at this block in the market..
Last year, six thousand fuel power battery passenger cars were sold in last year. It is a small number..
Important is Toyota sales, plus modern other companies, there are 1,272 fuel power battery commercial vehicles in the world, 1272 are in our country.. 1272 This figure is actually a very small number, but everyone knows that in 2016, the fuel power battery car sales in my country should not exceed 30, so this is a very big rise.
. What I just described is a miniature in the 2017 Fuel Power Battery Automotive industry throughout the global scale, that is, this piece of capital market and vehicle sales..
In my country, there is actually more than 9 billion investment mergers, what is the situation in my country and my country? In fact, from 2016, from the energy saving and new energy automobile technology route map, my country's market built 100 sandwich stations in 2020, there will be 50 million, 2030 is 1000 Jiaqing, with 1 million fuel power Battery sales. At the same time, after 2017, there was such a plan for the 2016 national level. In September 2017, Shanghai took the lead in the development plan of Shanghai fuel power battery car from the local government level, which was divided into three phases: The first stage is from 2020, the industrial chain can have a production value of 15 billion in Shanghai, and 5-10 hydrogen supplements are built, and two passenger cars demonstration areas are built.
It has more than 3,000 units in operation, and by 2025 this. The output value reached 100 billion, and the sales of passengers did 20,000 units, and the sales of special vehicles can do 10,000 units..
2026-2030, the output value of the whole industry has exceeded 300 billion, this is the publication of Shanghai, September 2017. Then, in January 2018, my country has more and more local governments including Suzhou, Xi'an, Guangzhou, Wuhan, Foshan, announced the development of hydrogen-fuel power battery development..
For example, Suzhou, Suzhou to 2020 hopes to reach 10 billion output value, can have 800 fuel power battery commercial vehicles in the government level, public transport level put into use. By 2025, Suzhou City hopes to reach 50 billion output value, and can have 10,000 fuel power battery vehicles to serve the government or public transport..
Foshan should also publish the planning of five districts in the first two weeks. In 2018-2019, 10 hydrogen stops will be built, and can serve 2000 fuel power batteries in five districts of Foshan. run.
From this point of view, in fact, fuel power batteries have been done as national strategies, and the cooperation and response of all local governments is getting more and more aggressive.. It is also inventory that the sales of vehicles can also be separated from hydrogen.
There are a total of more than 300 hydrogenation stations worldwide. Most of them are in Japan, Europe and North America, and there are only 1 South America. This figure just heard South Korea.
In addition to the introduction of the Jinhui General of the Automotive Industry Association, in fact, South Korea has the corresponding plan. This plan should not be in this 118-seat, this number is completed in 2017..
What is my country? Prior to 2015, there should only be only 3 Hydrogen stations in the country, one is in Beijing, one is in Shanghai, and one is in Zhengzhou. The blue is already built, this happens in 2017, there have been 13 Hydrogenstones to operate, respectively, in Shanghai, Changshu, Nantong Rugao, Shanghai has added two, and there are Including Zhongshan, Foshan, Chengdu, Shiyan, Yunfu and other places, there is already 20, which believes this number to break through 100 in 2019..
Therefore, there is a total of the car and station, the fuel power battery vehicle includes a gradual trend in my country, whether it is a national government level, whether in terms of the whole vehicle or a hydrogenation station and Local government level, and a lot of attention in the capital level. Next, I will briefly introduce the rehabilitation technology and reshape the technology to the development of the establishment of nearly 3 years today, and importantly focus on the development of fuel power battery vehicles and fuel power battery products..
In July 2017, the production base of the fuel power battery system was officially put into production, with an annual output of 5,000 units, and expansion can be 20,000 units.. In 2017, we and Dongfeng special (sound) put 500 fuel power batteries in our market, 500 vehicles in Shanghai, 30 in Guangdong, 20 in Hubei.
Especially in Shanghai's 500 fuel power battery logistics vehicles have become a demonstration operation of a single 500 commercial car within a global scale.. These cars are being served to major e-commerce companies with express delivery industries.
. We have chosen from logistics cars into the fuel power battery commercialization, important for a few considerations: First, the commercial vehicle is relatively flexible about the space arrangement of the fuel power battery system; In the form of the business, his operation route is relatively simple, it is more fixed, so it is called fixed line, so there is a relatively small arrangement of the hydrogen station; the third is to promote the promotion of fuel power cells in urban bus and logistics. The fourth is to promote the construction of the commercial car market, and the construction of hydrogen infrastructure can be paved for future passenger cars.
. We think that you are different from overseas, the layout of fuel power batteries worldwide is starting from the passenger car. Whether it is Toyota or Honda, or modern or Mercedes, it is a passenger car, then my country's market will choose from the commercial vehicle, where is the challenge? I think the biggest challenge is still in durability.
Everyone knows that the bus is still running or the logistics car is still good. In fact, there is a big challenge to life, as of the current we are doing in the gantry experiment. The trial of the fuel power battery system has been more than 2500 hours.
When we did a test, the entire attenuation was 1.45%, and we expected that the system attenuation would not exceed 10% in 12,000 hours, probably 8 .1%.
At the same time, we have 12 fuel-powered logistics vehicles to do conventional road durability tests, totaling more than 150,000 kilometers of driving, current attenuation does not exceed 1%. So according to our road's durability test, we expect the whole life to exceed 400,000 kilometers, and the attenuation of the system will not exceed 10%, which is about 7.8%.
. Although the number of samples in these two trials is not enough, I think we are also very confident. The current reshaping system can basically meet the application of commercial cars.
. Therefore, the thinking of the future car must be electrified this route, I want to have a consensus around the world..
With regard to the fuel power battery system of the electric drive platform, I think there is more advantage that the fuel power battery system is not sensitive to the vehicle's load, its mass is relatively high, which is relatively high. The fuel fusion time is very short, it is about 3-5 minutes to make fuel to make up. This brings its battery life and load, it will be relatively heavier, so we think, the advantages of fuel power batteries are more suitable for large load applications and medium-grade commercial vehicles.
. Based on this point, we feel that today's rapid development in my country's current e-commerce and logistics distribution industry, especially in large, super large cities regarding logistics distribution industry, there is also a higher environment on the city. Under the premise of the request, the fuel power battery logistics car is a good application that can fill the current new energy vehicle in long-life, high load.
. So we also made an analysis, in the current logistics industry, ABC three-wire, less than 200 kilometers below the field of energy storage battery. In the branch line is the use of the distribution point to the business network, more suitable for fuel power batteries.
. The longer distance is the super long battery life from the intercity, we also think that the fuel power battery car is more advantageous..
Why didn't you write? Is it because of the high-power fuel power battery still restricts the current cost. So we also found the corresponding customers in the demonstration operation project of Shanghai's 500 fuel power batteries, we have been doing trials on the corresponding vehicle. For example, we have seen in Jingdong, Jingdong currently use fuel power battery logistics car is a warehouse in Jingdong Asia and then go to Beijing-speed Industrial Company's logistics warehouse center, and return to Jingdong Asian No.
1 warehouse, one day like this Secure route needs 2-3 times, a single operation mileage is 128 kilometers, so that fuel power battery cars can meet their application conditions. Everyone can see that the vehicles currently used in Jingdong in this application have become more and more, after nearly 3 months of vehicle trial. On this picture, you can see that the basic path is fixed, every day, the repeated path is so walking.
. Therefore, when it is the same path, it is actually built in this area, it can meet the application of a hydrogenation station in this area..
Another customer like Shentong, Shentong single mileage is about 30 kilometers, so he is 5-6 in the day, which is very capable of satisfying their application.. Three days can make a hydrogen to meet their applications, and their routes are also relatively fixed.
. I will not say it, in short, in Shanghai, we demonstrate more and more like Shentong, it is good, Jingdong, Jingdong, is also willing to use fuel power batteries, Second, it can enter the city, the second can meet the needs of long life, high load. From the thoughts of the truly to the real-in-law, the relevant data applied to the customer, and our more practice, let us have confidence in this area of ​​the commercial vehicle, the fuel power battery must truly bring the value, so We also plan a series of products, we are called the Calvan series of products to apply to the field of fuel power battery car commercial vehicles.
. At present, we started to produce Ca Wen three 32kw. In June this year, we started mass production of 46KW fuel power battery system called Ca Wen.
In the first quarter, we face the kaew of the Cyman of the heavy-duty commercial vehicle, 74KW fuel power battery system It will reach mass production, that is, in reshaping technology, we will have a range of fuel power battery systems for commercial vehicles.. We also have the corresponding planning, we feel that the application of the fuel power battery system is more critical in the commercial vehicle area: First, the product is durable and the second is costly decline.
. Because in fact, everyone knows the market that is driven by policy subsidies. We must consider the subsidies and even if we survive, so we have also planned, from 2018-2025, in this time period we are in this time Under the quantity of the market, the cost can be reduced by 80%, and the durability of the product can be done 25,000 hours from the current 12,000 hours.
I want to achieve these two key indicators, the fuel power battery system can really long. Can continue to develop. So we invest 500 cars in 2017, I want to have a very big rise in 2020, in order to face more commercial demonstration applications, and more tests, we are this year The first is that investment is 30 million in Shanghai and Foshan two places have established a professional service center for fuel-powered battery power systems.
This is to protect the commercial demonstration of fuel power batteries in these two regions. Operation, but also explore how to build a standard service system that meets this type of application. Then we also invested 170 million in Shanghai this year, we have established our own fuel power battery R & D and verification centers in Shanghai.
There will be 20 labs to establish and put into use in the first half of 2019. It is for more verification. Full our fuel power battery products to meet greater future market demand.
Finally, we also published 46KW fuel power battery system products in June this year, facing medium-sized commercial vehicles. So much, the more applicable field of fuel power batteries is a trend in the future of fuel power batteries. We can also see that we have more challenges, from our perspective to challenge this Divided into three categories: first, standard class.
Just mentioned that the fuel power battery car is a core value of long-lasting, long-lasting means you have to bring more hydrogen, so I think the current 70MPA hydrogen system standard gas in the hydrogen storage system needs to be broken.. Logistics applications, about end users, they are more in the cost of the operation, so we have to deduct details in hydrogen storage, deduct the research and development technology.
. There is also the relevant standards of the fuel power battery..
Second, resource class. The utilization of fuel power batteries is definitely inventory with the investment of hydrogen storage stations..
At present, there is a great pressure in the Hydrogenstone, whether there is a great pressure on the approval and land. Although we have 13 stations we have invested in operation, there are 20 stations built, and there will be more in the future. Stand, in this case, no matter how many places to be clear and optimized from approval or land categories.
. The second is the parts developed, and it has just mentioned that we have to drop 80% in 2025, and there is a key to the cost of the cost. There is a strategy to implement the self-developing and domestic development of the key components of the fuel power battery system.
According to this is a key path to cost reduction, this block is also a supply chain, parts manufacturers to support it.. The third is the pressure-oriented market pressure.
Everyone knows now is a subsidy-driven market. After no subsidies or subsidizes, this pressure is actually a must, and it is necessary to have a solution..
Third, cognitive class. First, hydrogen safety related excessive interpretation, in fact, I think we do fuel power batteries around the world, it is good to communicate, in fact, there are a lot of political or companies, in fact, the safety of hydrogen is doubtful. Second, the social science of fuel power battery technology, because of the problem of fuel power battery, they are called fuel power batteries.
In fact, it is different from the energy storage battery, then this understanding is actually waiting for all walks of life to improve, it In fact, it is a power generation device that is actually stored in the hydrogen storage system.. The third is the diversification of the global technology route.
In fact, whether it is Toyota or Honda, because there is not enough market, there is no competitiveness, it is not particularly clear on the technical route, so I think it is also on the technical route. It is necessary to determine 1-2 very clear technical routes in the future..
This is our three fields for our technical industrialization and commercialization of fuel power batteries.. Based on these three suitable fields, we have more important to get the government level and the industry support, in such a context, we have also received more attention from the Government and the Association, we are in March 26 this year.
Guangdong Yunfu established a new branch of my country's Dynamic Lithium Battery Industry Innovation Alliance, which is called Fuel Power Battery Branch. This branch is to collaborate, government, and various resources to face the corresponding challenges of fuel power batteries..
This branch we gathered like a fuel power battery system, electric stack and component, hydrogen bottle and system, vehicle company, research institute and colleges, test certification bodies, equipment manufacturing, hydrogen station equipment, hydrotation station operation, vehicle operation Product promotion, government departments, and governing units are reshaping technology, and the directors are Tongji University, the Shanghai Fuel Power Battery Commercial Promotion Center, and the Secretariat is located in the reshaping technology. We also hope to promote fuel power through this branch. Battery development.
The important work of the branch will be developed and implemented around the development of the fuel power battery industry.. Key common community public relations and fuel power battery industry services, and finally promote industry cooperation development.
These work is also to face more and more fuel power batteries to promote and develop challenges. I also hope that take this opportunity to invite more in the automotive field, pay attention to and join this branch, we will jointly promote this development of my country and the global fuel power battery car..
Time is limited, I will finish my report work.. Finally, I want to end my presentation today.