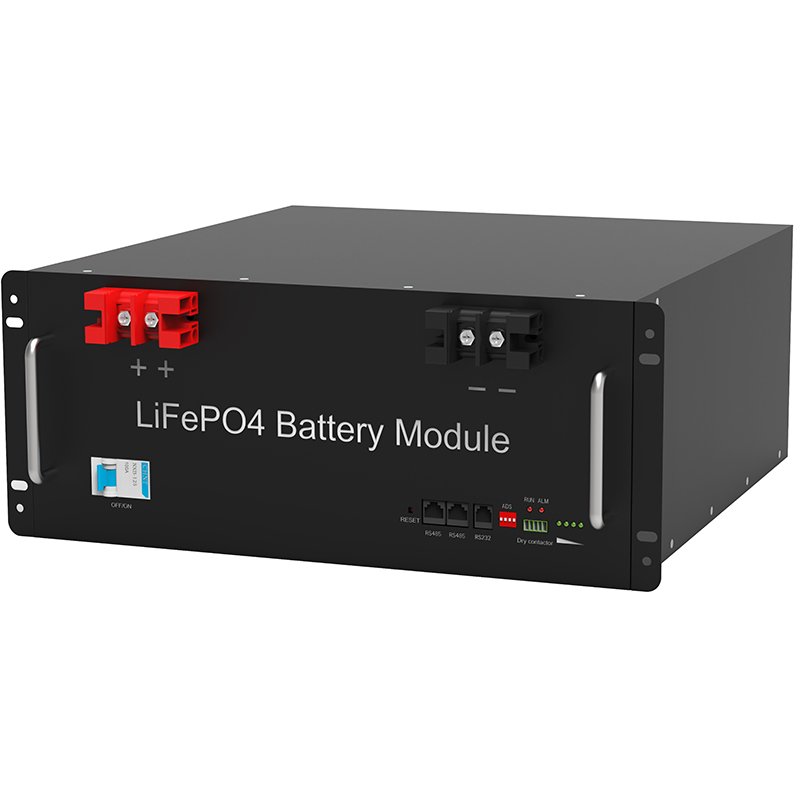 Not long ago, TSLA settled in Shanghai, my country. This message not only allows the huge domestic auto market "shocked down the chin", but also set off a giant wave in the lithium-ore resources market..
Lithium metal is a very wide range of rare metals, known as "industrial taste", "new energy metal" and "metal advanced metal", and the health and sustainable development of today's society and the economy play a pivotive purpose.. It is an important material for new energy power vehicles, and it is important for new energy storage technology; it is an important product, applied to grease, ceramics and drugs; also have important uses.
In the three key technologies of new energy electric vehicle batteries, motors, electric controls, currently recognized, lithium-ion battery is the best choice for electric vehicles. And in the lithium-ion battery industry chain can form monopoly, one is the key technology of battery lasting use ability, the other is lithium mine resources. Perhaps, this is that some people predict that "lithium may cause the third industrial revolution" to the most reasons.
Demand for lithium resources waking up in 2009 in 2009, by multi-country government (Canada, my country, Finland, France, Germany, India, Japan, Mexico, Netherlands, Norway, Sweden, UK and the United States) and developed deployment of electric motor market Electric Automotive Initiative (EVI), the fuel trucks executed by countries have decided to plan an important importance of electric vehicles. In June this year, the "Foreign Investment Acquisition Special Management Measures (Negative List) (2018 Edition)" announced in the country, officially put forward from July 28, canceled special vehicles, new energy vehicles, manufacturing foreign shares ratio restrictions. This means that the country officially allows foreign companies to build a new energy automotive factory in China.
On July 10, Shanghai Municipal Government and TSLA signed a memorandum of cooperation. Planning an annual output of 500,000 pure electric vehicles officially settled in Shanghai, China. Analyst points out that my country is the world's largest electric vehicle market.
Tsla's move will greatly promote the rapid development and market development of TSLA in Asia and the world, and stimulate the advantage and rapid innovation of local new energy companies in my country, and will also greatly promote the development of the global new energy automotive industry.. The rapid rise of the new energy automotive industry will also drive the high speed of lithium-ion batteries.
. The 2018 Electric Automotive Prospect of the Global Energy Agency (IEA) shows that in 2017, the number of new cars in electric vehicles (EV) exceeded 1 million, up 54% from 2016, and creating a new high history; and my country's sales is the United States. Two times more than half of the world, electric vehicles account for 2.
2% of their overall sales market share. my country's electric vehicle stocks account for 40% of the world, is the largest electric motor market. There is a view that the sales of electric vehicles are driven by consumers, and active global actions seem to work hard toward the same goal.
. The objectives and policy objectives of the international government are supplied to the revelation – to directly support the needs of lithium products. HouseMountInpaters' founder Chrisery believes that there are still many obstacles in technology in the electric motor market.
The industry has truly proposes a lot of demand for the lithium market, at least for decades.. However, as the cost of electric vehicles decreases, the emergence of battery chemical revolution, and the infrastructure of electric vehicle charging is getting more common, it can give full play to the potential of important driving force as a lithium demand.
Supply and demand tightening price increased battery is the largest application area of ​​lithium resources, in which lithium battery for electric vehicle accounts for 20% of total lithium demand.. Although it is not possible to determine the exact demand for lithium in the future, the most conservative views also clearly emphasize: by 2020, there is at least one 7,000 tons / year supply gap.
. There are also experts to predict that my country's total amount of lithium carbonate will rise at 20% of the world in the next few years, which will be faster than the average growth rate of the world..
Lithium is important in the form of lithium carbonate, and the secondary transaction is much lithium hydroxide, which is generally used as an electrode material produced by a rechargeable battery.. According to data from the global lithium resource consumption structure, in 2016, it is driven by a lithium-ion battery market, and the demand for lithium chemicals in the world has reached 182,000 tons, up to 14% year-on-year.
. At present, the overall supply and demand of lithium carbonate market is tightened..
Lithium carbonate and lithium hydroxide have increased rapid rise since September 2015, and the price increased by more than 3 times from May 2016; in May 2017, the highest price of battery-grade carbonate reached 13.5-38,000 yuan / ton, more 130,000 yuan / ton in the beginning of the year. There is an analysis that it is gradually released in the one hand, which is an important reason for the rise in lithium carbonate.
. From the traditional peak season of lithium electricity in May, the 2017 market did not reach the expected heat, but it has been improved in 1 to March, whether it is lithium iron phosphate, three-yuan material starting rate has increased, since 2017 The output of metallic materials is also gradually released, while lithium cobaltate is relatively stable for lithium carbonate, and therefore the case where the lithium carbonate resources are tightly continuous..
On the other hand, lithium carbonate production is overall, and the yield release is limited.. Salt lake halide carbonate production has not released in April.
Although the lithium resources are rich, due to the high altitude of domestic Salt Lake resources, the environment is poor, the industrial basis is poor; except Tibet Salt Lake, other salt lake is high, the separation is difficult, and due to the difference in salt lake ingredients, Lithium technology is universal. At present, the production of lithium salt lake is about 50,000 tons / year, but the yield utilization rate is only about 35%, and the supply of lithium carbonate is still more tense..
Under the market economy, the supply and demand of lithium resources affects the fluctuation of lithium mine prices. The downstream of the strong demand in my country is slow, and the monopolistic manipulation of lithium ore giants, the price of lithium resources is not enough. Be odd.
According to national planning, in 2020, my country's new energy vehicle production will reach 2 million, and lithium is difficult to meet the supply of new energy vehicles, and future supply and demand gap will be increasingly expanded.. According to data, the total demand for lithium-ion battery for domestic electric vehicles is 1.
27GWH, of which about 0.97GWH is used in pure electric vehicles, accounting for 76% of total, and the pure electric passenger car market battery demand 0.1GWH, accounting for 8% of total.
Since 2011, due to the rapid development of new energy vehicles, the demand for power lithium battery continues to increase. However, the important input of the lithium market as a battery can be short-lived..
The company report shows that Toyota is developing a sulfur charging battery technology that can serve twice the unit capacity of existing lithium-ion batteries, but this technology is required to realize business.. And the shortage of lithium ore resources from a global scale, the overall lithium resource is relatively rich.
Important distribution in Argentina, Bolivia, Chile, my country and the United States. From a global reserved distribution, the current lithium resource distribution is highly concentrated..
Some resource report data show that Chile's lithium reserves account for 51.83% of the global proportion, my country accounts for 22.12%, Argentina is 13.
82%, and Australia is 11.06%, and the above four countries have a reserve reserve and account for the world. Prove with 99% of the reserves, basically monopolize the global lithium resources.
The high concentration of global lithium resources is a very important reality, which directly triggered the company's increasingly competitive competition for lithium mine resources, and on the other hand, the high concentration of lithium production and supply, lithium carbonate, etc. Product prices are easy to control and manipulate giants. Obviously, as an important scarce resource that supports the new economy, the increasing importance of lithium mine resources is self-evident, not only for my country's development of electric vehicles supply strong resource support, but also will be short-lived in a global scale.
. In my country, the resources are important in Qinghai, Tibet, Xinjiang, Sichuan, Jiangxi, Hunan and other provinces, of which Qinghai and Tibet Salt Lake lithium resource reserves account for about 75% of the total reserves of the national lithium resources, and resources are relatively concentrated..
From the type of deposit, my country's lithium resources is important as mineral and salt lake type, of which lithium resources in salt lake account for about 80% of the total reserves of the country, and ore resource accounts for 20%.. According to data from the National Mineral Resources Reserves in 2017, my country's "three thin, rare earth and rare" metal minerals have increased in 2017, but lithium ore and zirconium mines Slow rise, only 0.
6% and 0.2%. In the past five years, the lithium ore found that the resource reserves fell by 2.
4%.. As of the end of 2017, the national lithium ore founded that the resource reserves were 9.
67 million tons, increased by 59,200 tons from the previous year, and rose 0.6%..
In 2017, there were 50,300 tons of resource reserves in the national lithium mine investigation.. my country's salt lake brine is important in Qinghai and Tibet, which has important brine, carbonate, sulfate type and halide type, and is currently important to develop salt lake brine as sulfate and carbonate type.
. The other is a lithium glow supplier. The results of further processing of lithium carbonate are lithium hydroxide (commonly used in mechanical industries), and lithium battery-grade carbonate (for positive electrode materials), lithium fluoride (lower transformation into hexafluorophosphate, is a material of electrolyte), high Purity of lithium carbonate (chemical).
As an important enrichment of salt lake resources in my country, the potential value of Qanta Lake resources in Qinghai-Tibet Plateau is 10 trillion yuan or more.. However, in decades, my country's salt lake resource development technology level is relatively lag, the industrial chain is short, the added value is low.
As of the end of 2016, my country's lithium salt production was more than 170,000 tons of lithium carbonate, of which the production of prolonged lithium lithium production was about 45,000 tons, and the other is ore lithium production.. In 2016, the supply of lithium resources is limited, considering other new production plants (Salt Lake, Mining), and the total number of new production is about 230,000 tons.
. However, due to the specificity of lithium resources, the new mining construction cycle is generally 3 years to more than 3 years, and its new salt lake development cycle is longer, and it is 5 to 7 years. Therefore, the new production and production progress will be slower.
. This also leads to high dependence of lithium product processing of lithium products in my country, and rely on imports for a long time..
Some experts said that in the future, lithium carbonate is tightened, and the supply and demand gap is still large.. Find a breakthrough in the development of Salt Lake lithium industry, positive effects on promoting comprehensive development of salt lake resources in my country.
At present, while improving the process, while further adding lithium carbonate production, strengthen science and technology research and development, launch the downstream end of the lithium salt as soon as possible, accelerate the industrial extension has become the top priority of my country's salt lake lithium industry development. .