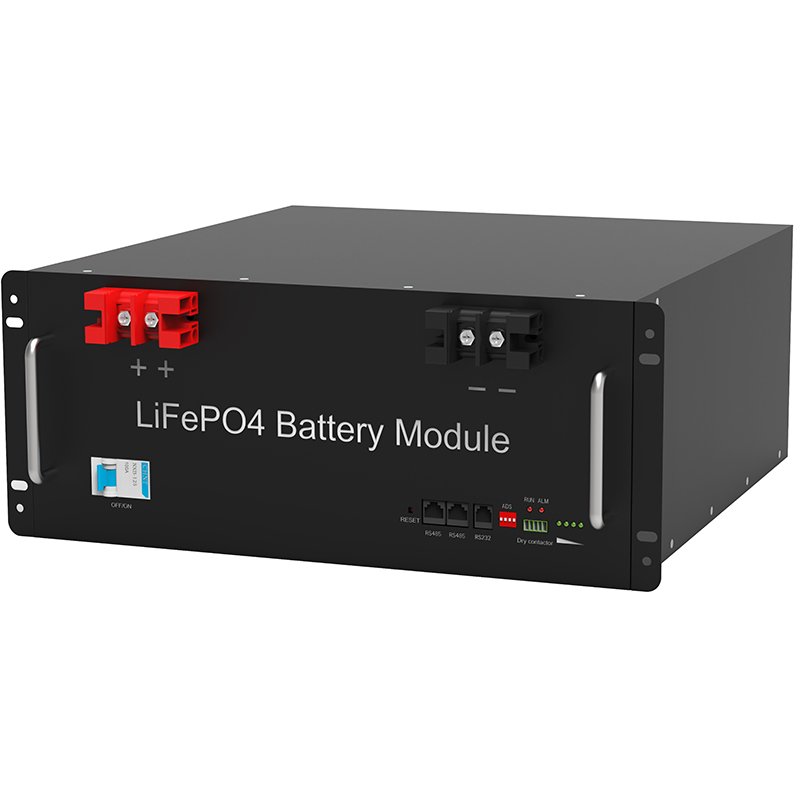 With the development of the new energy automotive industry, all car enterprises and dynamic lithium battery manufacturers have launched a strategic cooperation to deal with new energy subsidies and "dual integration policies" and other situations to seek their long-term development.. Recently, Changan Automobile and BYD have triggered the industry's new energy vehicle industry chain competition and power lithium battery supply support in Shenzhen, and BYD.
Times (Wuhan) Battery System Co., Ltd..
It can be seen that with the development of the new energy automotive industry, all car enterprises and power lithium battery manufacturers have launched strategic cooperation to address new energy subsidies and "dual integration policies" and other situations to seek their long-term development.. Here are some depth cooperation between the entire vehicle factory and the battery factory at home and abroad: Domestic vehicle factory and battery supplier: 1.
Changan Automobile BYD July 5, Changan Automobile and BYD in Shenzhen Signing Strategic Cooperation Agreement and Battery Cooperation Framework Agreement. Chang'an Automobile will enter the stock BYD battery business sector, both parties have been more comprehensive and strategic cooperation through equity relationships and capital links..
The two sides intended to establish a dynamic lithium battery joint venture company with independent legal person status in Chongqing two rivers.. Joint venture-based power lithium battery factory, production plan 10GWH: Changan Automobile and BYD Joint venture will land in Chongqing two rivers.
The joint venture will focus on the production of powerful lithium batteries, sales, etc., the output is implemented in accordance with 10GWH planning, the stage is implemented, and the first phase reached 5-6GWH, and the second phase reached 4-5GWH..
Cooperation with the whole industry chain, the advantages complementary market, in addition to cooperative power lithium batteries, BYD and Changan Auto will also be in new energy vehicles, new energy industry chains, intelligent network, intelligent interaction, unmanned driving Waiting for the field of technical cooperation in depth. BYD and Changan Automobile will become an industrial open integration tree standby, which will be an electric, intelligent injection of new motivation..
2. Dongfeng car CATL Dongfeng and CATL announce a joint venture to establish Dongfeng Age (Wuhan) Battery System Co., Ltd.
, the company registered capital of 100 million yuan, and 50% of both parties. The company will engage in R & D, production and sales of new energy vehicle power lithium batteries. As early as two years ago, Dongfeng Automobile signed a strategic framework agreement with CATL.
. In now, both sides will cooperate with the previously reached, Dongfeng cars can get CATL more stable supply; CATL can also achieve and load share. 3.
Dongfeng Automobile Life Battery January 3, 2018, Tianjin Lifen Battery Co., Ltd. (hereinafter referred to as "Li Shen Battery") and Dongfeng Industrial Co.
, Ltd. (hereinafter referred to as "Dongfeng Industrial") signed "Dongfeng Power" Lithium battery system project agreement. According to the agreement, the two sides jointly funded the East Wind Power Lithium Battery System Co.
, Ltd., the project settled in Hubei Shiyan Economic and Technological Development Zone, planning production as a power lithium battery system 3 billion tile / year, important for Dongfeng Group's new energy vehicle supply power Lithium battery system. This project is an important measures for the focus layout of the medium power lithium battery sector, which is designed to vertically stretch the industry chain, fully play a strong joint synergistic effect of upstream and downstream companies, and promote the development of my country's new energy industry.
. Li Shen battery will make full use of existing resources and its own advantages, and Dongfeng work together to seize industry highways in the development of new energy automotive industries, and jointly promote the transformation and upgrading of automotive industries..
4. SAIC Group CATL, May, 2017, SAIC announced that two companies will be established through wholly-owned subsidiaries Shanghai Automotive Group Investment Management Co., Ltd.
and CATL: Times SAIC SAIC (hereinafter referred to as the era, SAIC) and SAIC Time Power Lithium Battery System Co., Ltd. (hereinafter referred to as SAIC ".
It is understood that the registered capital of the Times SAIC is RMB 2 billion, and the SAIC management is 49%, and the CATL is supported by 51%, which will engage in the development, production and sales and after-sales service of lithium-ion batteries, lithium polymer batteries. The registered capital of the power of the SAIC's power is RMB 300 million, and the SAIC management is supported by 51%. CATL is supported by 49%, and it will be important for the development, production and sales of dynamic lithium battery modules and systems.
. In March this year, SAIC Group and CATL re-cooperated, the two sides signed a memorandum of strategic cooperative understanding, and proposed to further deepen cooperation, explore the joint promotion of new energy vehicle power lithium batteries recycling. Through this cooperation, two companies will make full use of their leading advantages in new energy R & D, manufacturing, and service, and jointly promote the development of domestic power lithium battery recycling industry, and create a complete new energy industry chain closed loop.
5. Beiqi New Energy Guo Xuan Gaoke 2017 May 31, Guoxuan High-class announcement announced that its wholly-owned subsidiary Hefei Xuan and Beijing new energy signed "2017 Procurement Agreement", Beiqi New Energy is proposed to Hefei Guoxuan purchase 50,000 set of pure electric car battery system, total contract is 1875 million. This cooperation amount, accounting for 39.
41% of the audited operating income in 2016, there is no doubt that Beiqi new energy in the pure electric vehicle market has become a large customer of Guoxuan. However, Guoxuan's high-class and Beiqi new energy is not only a partner's relationship. In March 11, 2016, Hefei Xuan Xuan, wholly-owned subsidiary, Guantuan, the use of own funds to increase capital to Beijing Xinmei Auto Co.
, Ltd. 3.07 100 million yuan, subscribe to Beiqi new energy new registered capital 120 million yuan.
After the completion of the capital increase, Hefei Guoxuan will hold the 3.75% stake in Beiqi new energy..
It is very close relationship with Jianghuai and Beiqi dependence to a certain extent, to a certain extent. 6. The cooperation between Jianghuai Automobile Guoxuan Gaoke Guoxuan High Teaching and Jianghuai Auto can be described as a long history, and the China Xuan also specially established the Jianghuai project group.
. The history of the Jianghuai project team dates back to the 2010 Jianghuai IEV generation. In the past seven years, Guoxuan High-class and Jianghuai Automobile have launched the IEV series passenger car, as well as a micro-series commercial vehicle.
The three types of IEV6E, IEV7, IEV4 in Jianghuai Automotive, use the lithium iron phosphate ion battery supplied by Guoxuan high-tech. It is worth noting that the company's joint venture consumption is not limited to domestic, in China, TSLA and Panasonic jointly established a super battery factory, universal new energy model Chevrolet Bolt and South Korea LG launched a deep cooperation, which can be seen, similar to this The model of the depth cooperation in the establishment of the company and the battery company has become a development trend of a new energy industry..
Foreign vehicle factory and battery supplier: 1. Tsla Panasonic 2015, Panasonic became a battery partner of TSLA, let Tslamodels, Modelx, and Model3 three models have become "Panasonic". In July 2016, the two companies cost $ 5 billion in the TSLA Super Factory, the TSLA Super Factory, built in Nevada, and put the Battery Factory of the TSLA in the Future Battery Factory in Panasonic.
. In addition to the close cooperation of lithium-ion batteries, Panasonic also announced a cost of approximately 30 billion yen programs in December 2016 – a photovoltaic (PV) battery and related module in TSLA plant. Panasonic and TSLA "marriage", about the two parties, it is like a tiger.
Panasonic is a high-quality battery leader in the world. TSLA is the wind direction of the global pure electric car. The two of the two is like a double sword.
On the one hand, the sales of Panasonic has a certain guarantee. At the same time, it is also to cut an electric car industry. Supply the most effective shortcut; on the other hand, the electric car core components produced by TSLA have the most powerful quality assurance.
. 2. Volkswagen Samsung SDI 2013, Samsung SDI and Volkswagen Group signed an agreement, will supply lithium-ion rechargeable batteries for the latter electric vehicle.
At the Detroit Auto Show at the beginning of 2014, the public also used the Samsung SDI battery. Since 2015, Samsung SDI continues to supply batteries in the Volkswagen, Passat GTE and Audi are SDI's batteries..
3. BMW Samsung Samsung SDI and BMW cooperation started in 2009, when BMW has established cooperative relationships with Bosch and Samsung SDI joint venture company, supply I3 and i8's lithium-ion battery pack, but sblimotive at 2012 Dissolution in November, thereafter, the battery components needed for BMW mixed power, pure electric vehicles, are directly produced by Samsung SDI. On 14 June 2014, Samsung SDI and BMW signed an agreement on the supply of batteries for BMW I3 and I8 electric vehicles and subsequent HEV models.
BMW will continue to use Samsung SDI supply in the next few years. Battery. On August, BMW and Samsung SDI signed a memorandum to improve lithium-ion battery production.
. 4. General LGLG has been used as a common important partner, and the general cooperation has been long.
In 2007, LG Electronics supplied a vehicle communication module for General Motors; in 2010, the battery is supplied to the GM's Volt Supply battery.. In 2015, General Motors announced and LG once again expanded the cooperative relationship, and launched a full-scale cooperation in the production of Bolt electric vehicles in 2017, they will purchase battery cells, motors such as LG.
. LG and universal cooperation is once considered to be universal in the battery and TSLA competition..
The parts of Chevrolet Boltlg in 2016 include motors, inverter modules, and car chargers, newly designed instrument panels, temperature control compressors, and information entertainment systems, etc., are almost called " LGCAR ". Summary: In the powerful environment of power lithium battery, high competition, standardized manufacturing, and new energy vehicle policy subsidy, the main plant and battery factory from the perspective of industrial development Strategic cooperation has become an inevitable development trend.
When the domestic and international power lithium battery giants and mainframes step up the layout of the industrial chain, the company can get a foothold of technological innovation.