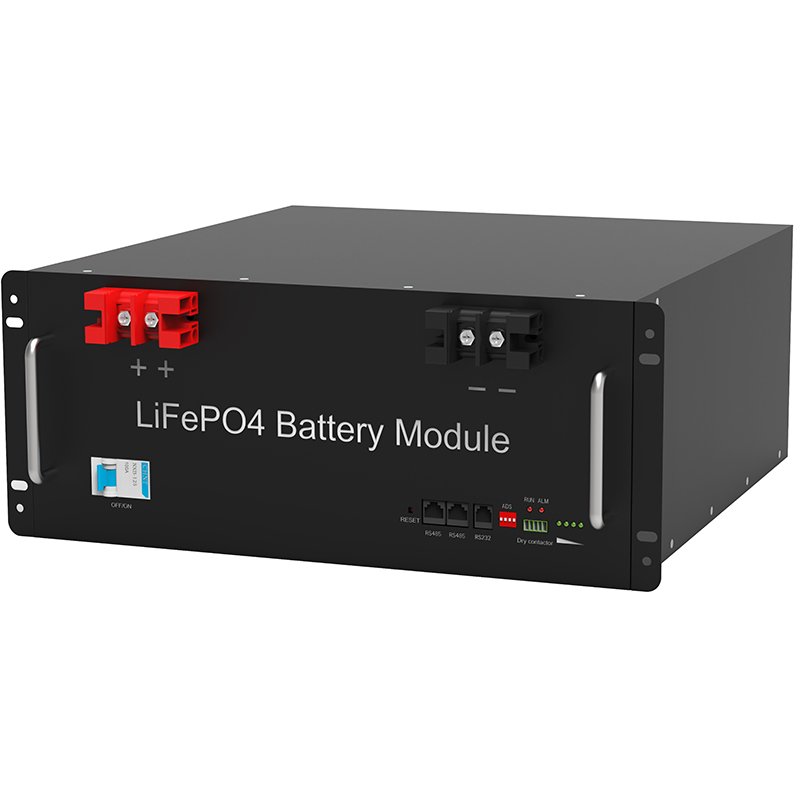 With the new energy car market in China, the power of the power lithium battery is ushered in greatly. my country's auto-powered lithium battery industry innovation alliance announced on September 10th, in August this year, my country's powered lithium battery loading volume 5.1GWh, up 48.
3% year-on-year, up 2.2% from the previous month, this is the first large rise in this year. Among them, the three-yuan battery total loaded vehicle is 3.
5GWh, up 30% year-on-year, up 7.9% from the ring, and the lithium iron-free battery coexisper volume is 1.6GWh, down 144% year-on-year, down 9.
6% from the ring.. From the rankings of domestic power lithium batteries, CATL, BYD and LG chemistry are ranked first.
The three loaded volumes add up to 3.6GWH, accounting for 70.9% of the total demecoration vehicle, of which CATL accounts for nearly 50%.
. Panasonic ranked fourth. It is worth noting that this year, Japan and South Korea dynamic lithium battery companies have developed rapidly.
Regarding the competitive landscape of the domestic market, Melkus, president of Zhizhong, in an interview with the first financial reporter, TSLA has joined foreign powered lithium batteries in the new head company queue.. In addition to Tslamodel3, the electric vehicles such as Audi E-TRON, modern cars are also equipped with battery batteries, and the market share of Japanese and South Korea's dynamic lithium batteries has expanded in China.
. Although CATL still ranks first in the domestic power lithium battery market, it has lost the championship in the global market..
The latest survey results announced by South Korea's new energy market analysis show that as of the end of July, LG chemistry ranks first with 26.8% market share, continue to lead my country's powered lithium battery supplier CATL (25.4%), and kicked off and Japan Supplier Panasonic (13%) gap.
It is worth noting that since 2017, CATL has been steady to hold a chair, and the first time in the first quarter of 2020 is transcended. In July this year, this pattern has not changed..
In Mo Ce, this year's domestic electric vehicle market has fallen sharply from factors such as epidemic, thereby transmitted to upstream, and the amount of power lithium battery packs followed.. And the European Electric Automobile market began to force this year, sales ushered in sharp rise.
LG Chemical, Samsung and other Korea dynamic lithium batteries have long been in Europe, while CATL, BYD and other domestic power lithium batteries in Europe are generally late in South Korea.. Therefore, the rise of the European electric vehicle market has driven the rise of Korean power lithium battery companies.
. The data released by Germany Statistics Website Statista shows that 8 important European countries, including German European countries, have exceeded 99,500, up to 214% year-on-year, of which Britain, France, Germany increased year-on-year. 286%, 298% and 289%.
7 months before this year, the registration of European electric car is about 500,000, exceeding 1.4 million units of electric vehicles in my country..
And my country's new energy auto market has been declining this year, and it began to gradually pick up in July.. CATL share is high in the contribution of my country's market, and the recent market share of LG chemistry has increased significantly in overseas market strategies.
. However, domestic power lithium battery car companies such as CATL is accelerating the layout in the European market..
Last year, CATL announced that it will establish the first overseas plant in Germany, and will be one of the largest power lithium battery plants in Europe.. In addition to Europe, CATL has also established a subsidiary in France, the United States, Canada and Japan, and gradually improve the global layout.
. In addition to CATL, another powerful lithium battery company in China will also have 2 billion euros in 2023 to build a 24GWH large power lithium battery plant and a positive material plant, etc..
Not long ago, there was news that BYD may establish its first battery factory in Europe, looking for other possible locations.. Although my country is a battery big country, Yang Hongxin, president of honeycomb energy science and technology, believes that my country's battery companies have a big gap in the product consistency and Japan and South Korea.
. "From the big pattern, China and Japan occupies a relatively large advantage, at least in the next time, all of the world's lithium-electric supply is supplied by these three countries..
Among them, my country is a battery big country, but it can't be said to be a battery power.. In the future, South Korea's power lithium battery companies should have three, and in addition to Panasonic, there should be new power lithium batteries.
. There should be 5 or 6 in the future..
Wang Jianjun, said in the 12th my country Automotive Blue Publishing Forum, and the relevant projects should also be supported with the layout of Sino-Japanese and Korea in Europe and the United States. Therefore, after 2025, Europe and the United States also There will be some new players into entering. .