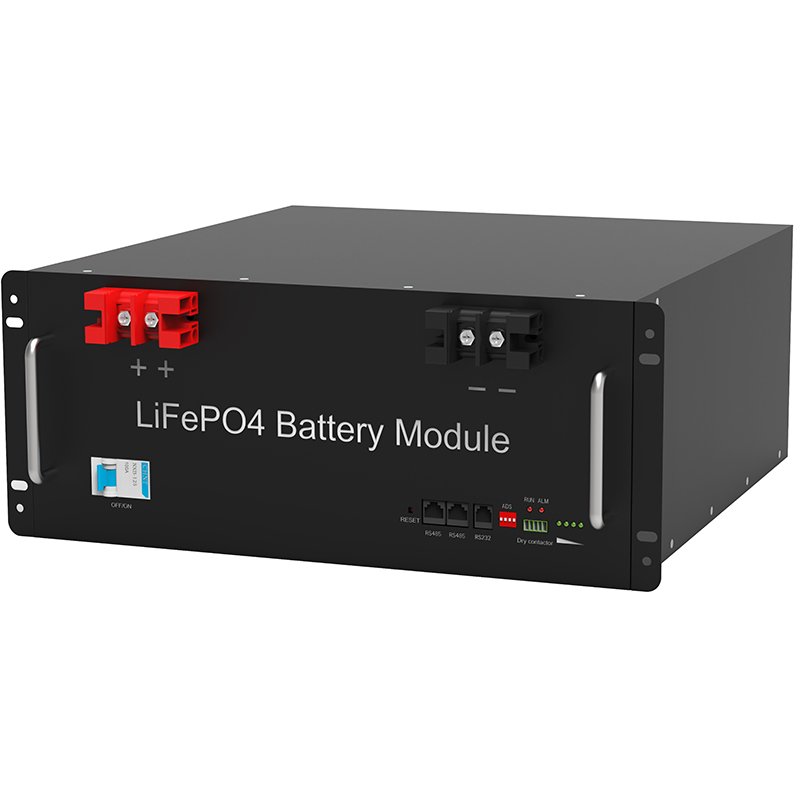 Samsung SDI Battery Diagram / Samsung SDI official website recently, the development of the electric vehicle's long life battery, which is considered one of the key elements of driving the development of electric vehicles.. In 2020, the new crown pneumonia epidemic and the resulting economic recession seriously impact the automotive industry, and the sales volume of automobiles decreased sharply, but the sales of electric vehicles were weaker than the overall car market.
. Analysis believes that in the continuous advancement of battery new technology, the car giant battery research and development cooperation is continuously deepening, with the support of national governments, electric vehicles or fuel vehicles can adapt to fluctuations in the global car market..
Battery technology has been continuously broken through the recent, electric vehicle battery technology has repeated progress in long service life.. my country's CATL New Energy Technology Co.
, Ltd. launched the latest research products in June: a battery that can be used for 16 years and 2,000 kilometers of battery life..
Not long ago, the US TSLA and General Motors also announced the development of a long life battery.. Endurance mileage 2 million kilometers means an electric car can surround the Earth 50 to replace the battery.
The report of the French "Express" weekly report said that this is a revolution in the electric vehicle industry. The previous car battery is generally no longer over 8 years, and the battery is not more than 1 million kilometers..
Extending battery life is considered a key progress, as this can make the battery can be repeatedly used in the second vehicle will help reduce costs with electric vehicles.. The report of the "Express" weekly report said that scientists pushed the performance optimization of the current lithium-ion battery to the ultimate.
Academician of the French Academy of Sciences, Metal Professor of Toulouse, Patris Simon concluded after repeated test: the life of the battery should be used in normal temperature, even if the temperature reaches 55 degrees Celsius, the battery life can also reach twelve Three years. It is pointed out that the results of these laboratory cannot be moved on the road. In reality, the driving mode, weather and road conditions of electric vehicle users will affect the life of battery life; however, the information transmitted by the experiment is clear, lithium ions Battery life can be much longer.
Academician of the France, Professor, Flanges, made Mali Taras, and people are entering the smart battery age. Future sensors will help batteries to detect temperature, helping to improve the diagnostics of batteries and extend battery life..
Industry insiders pointed out that battery life is only one of the indicators of electric vehicles, and there are still many key battery technology to be broken.. In the two aspects of the long-range mileage and rapid charging of consumers, the progress of people is not as clear as battery life.
. In addition, the average price of the battery has not fallen below 100 US dollars per kilowatt..
This price is considered to make electric cars with traditional gasoline power vehicles to truly competitive thresholds in prices.. According to British media reports, the latest research shows that new battery technology can drive electric vehicles for 10 minutes, which can drive more than 200 miles, which can relieve many drivers's worries.
. At present, US electric vehicle leader TSLA's Models uses super charging piles to charge electric power exhausting battery 80% to 40 minutes. General Motors announced in March to create a new electric car battery, the battery life can reach 400 miles or farther, the production cost will be lower than the current battery.
According to the report of the US cable news network website, this is long than the battery life of any models supplied in TSLA, which makes a huge challenge for TSLA.. TSLA's latest S-type remote sedan is 390 miles.
General Motors name this new battery Ultium. It is reported that this new battery is a soft and flat bag battery, which can be placed horizontally or vertically in the battery pack..
This makes the car designer more flexibility, which makes more shapes with a large number of batteries.. General Motor Company said that the cobalt content used by Ultium is very low, and cobalt is a expensive raw material for manufacturing electric vehicle batteries.
This factor couples the continuous production improvement will press the battery price. GM said that the price of new batteries will soon fall below $ 100 per kilowatt..
General Motors's new batteries will be used in several new pure electric cars, including recently launched automatic driving electric vehicles Cruiseorigin and the future Cadillac luxury sports multi-purpose car. The car enterprise strengthens the battery development and cooperative electric vehicle market has developed rapidly in recent years..
According to the data, the sales of global electric vehicles reached 2.22 million in 2019, up 10% year-on-year, accounting for 2.5% market share, that is, there is an electric car in the passenger car sold every 40.
. New coronary pneumonia epidemic in order to drop sharply. However, there is a view that electric vehicles should be more slower than fuel vehicles to have a slowdown against the economic growth of the epidemic.
It is expected that the electric motor industry will recover faster.. Zeng Yun, chairman of CATL New Energy Technology Co.
, Ltd. said that although the epidemic will drag down the sales of electric vehicles this year, but the demand for electric vehicles will rise in early 2021. CATL is invested in a large number of research and development funds to promote battery technology.
. Bloomberg Energy expects that 2020 global electric vehicle sales will be around 1.7 million, and will rise to 8.
5 million vehicles in 2025, reaching 26 million vehicles in 2030, and 54 million vehicles in 2040.. According to the International Energy Department expects that by 2030, the annual sales of global plug-in cars will reach 23 million to 43 million units.
. Electric cars will accounted for 57%, 26% and 8% of sales in my country, Europe and US car, respectively..
It is believed that the lithium-ion battery is one of the most favorable portions of electric vehicle products. It is an important part of the development strategy of major automotive manufacturers. It is essential to strengthen cooperation and exchange between automakers.
. At the same time, in order to meet the rapid rise in electric vehicles, automakers will have millions of lithium-ion batteries, which is difficult to achieve, strengthen battery development and production cooperation, will become an inevitable trend..
Some media reports say that General Motors are considering and producing Ultium batteries published in March to reduce cost and compliance risks.. In order to quantify the battery, General Motors announced that the Chemistry of LG in Korea has set up a battery joint venture company, and the two parties jointly invest $ 2.
3 billion in the United States.. The project has now started, and it is expected that it will be in size on the end of 2022.
. TSLA and Panasonic June also signed a 2020 pricing agreement, and the agreement involves Panasonic in Habada Super Factory Production and Supply Power Lithium Battery. Battery production cooperation between TSLA and Panasonic has been carried out for several years.
It is reported that after a loss of battery factories in Panasonic and TSLA in Nasherda, it has continued to achieve profitability in the second quarter.. According to "Japan Economic News", Nissan Motors said on June 19th, will begin with my country's battery company Xinwangda electric car battery companies to jointly develop a new generation of batteries suitable for hybrid vehicles.
. It is reported that Nissan hopes to use a new generation of batteries commonly developed on hybrid vehicles equipped with autonomous technology E-Power..
In the context of sales continued to be sluggish, the cooperation is considered to be an important part of the electric vehicle business strategy such as Nissan.. Nissan is also intended to expand my country and European and American markets in the future, and we will join hands with higher development efficiency, and accelerate the expansion of the global market.
. The high management of Korean Modern Auto and LG Group is also discusses the enhanced electric car battery business cooperation..
It is reported that LG Chemicals under the LG Group have supplied lithium-ion batteries in pure electric vehicles for modern cars, such as Kona and Ioniq electric vehicles.. LG Chemical has recently been appointed as one of the battery suppliers of the next generation of pure electric vehicles launched in Modern cars in 2022.
. At the same time, modern cars are also in advance and South Korea Samsung Group, South Korea SK Group and other automotive battery business cooperation. European battery production power or super American reported by foreign media, in 2023, European lithium-ion battery manufacturing capabilities will exceed the United States.
At the same time, in the next four years, European lithium-ion production is expected to increase from the current 18 million kilowatts (sufficient to manufacture 300,000 pure electric vehicles) to 198 million watts, and the United States is expected to increase their production To 130 million kilowatts. The analysis pointed out that in the first decade of the 21st century, due to the attention of TSLA and General Motors, the United States plays a leading position in the production and sales of electric vehicles..
However, since 2017, the US government has barely take significant actions to support their electric vehicle industry.. On the contrary, the government also tries to reduce the standard of fuel efficiency, but will be opposed by the automotive industry.
. In 2015, as the mass exhaust emission test scandal exposed, and the first global climate agreement was signed, European automakers began to accelerate the development of electric vehicles. Volkswagen Company promises to spend $ 90 billion to develop electric vehicles; Renault Group and Fiat Group have invested $ 10 billion for achieving this goal.
. The commitment of the European Auto Industry is getting extra support from Germany, France, the United Kingdom, Sweden, Norway, Poland and Hungary, because these countries urgently hope to reduce car emissions, and ensure that the European automotive industry will go more environmentally friendly..
At the end of May, French President Marcro announced a plan that spent 8 billion euros to revict the French auto industry, so that France became the leader in the European electric vehicle industry.. A package of programs include subsidies for supplying 1 billion euros to encourage people to purchase electric vehicles and hybrid vehicles, and set the goal of France to the 2025 annual environmental car.
. At the same time, the German government recently said that it will invest more than 1.5 billion euros in battery development and production, to promote the country to clean energy and transformation.
. German Economic Minister Peter Altemir said that Germany has set it to the 2030 electric vehicle guarantee to reach 7 million to 10 million..
This will also bring business opportunities for foreign battery companies in Dezi. .